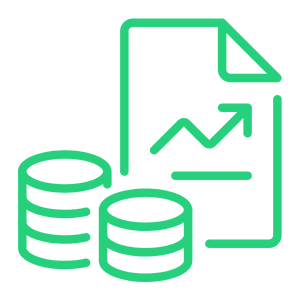 Ready Contracts
Budgets Module
Manage contract claims, variations and payments, while improving the likelihood of your contracts staying on budget and avoiding cash flow issues with the Budgets Module.


Manage detailed contract claims, payments, variations, and cashflows against forecasts and budgets
Get visibility into changes to contract values against budgets
Eliminate inaccurate payments with easy validation features, online approvals and escalation pathways
Auto-generate contractual documents for variations and payment certificates
Integration to wider business ERP and P2P systems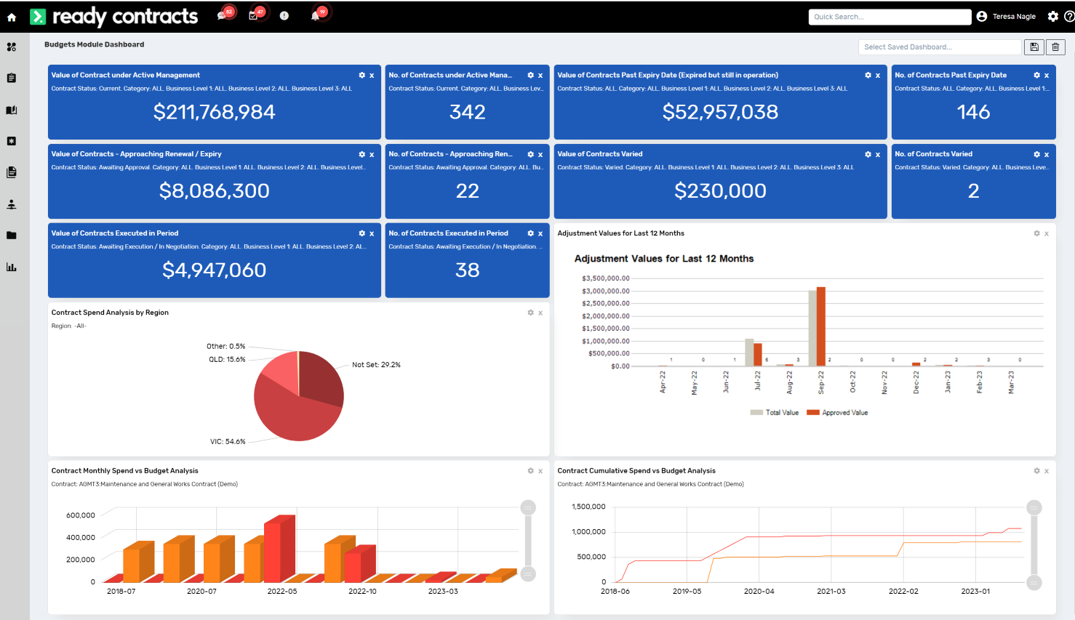 Financial Reporting
The Budgets Module enables greater visibility into accurate contract financial data in real-time. Financial summary can display cashflow forecasts, actual vs committed spend, extra works costs, payment history, contract variations and adjustments. A holistic view to help keep your project/contract on budget and avoid cashflow issues.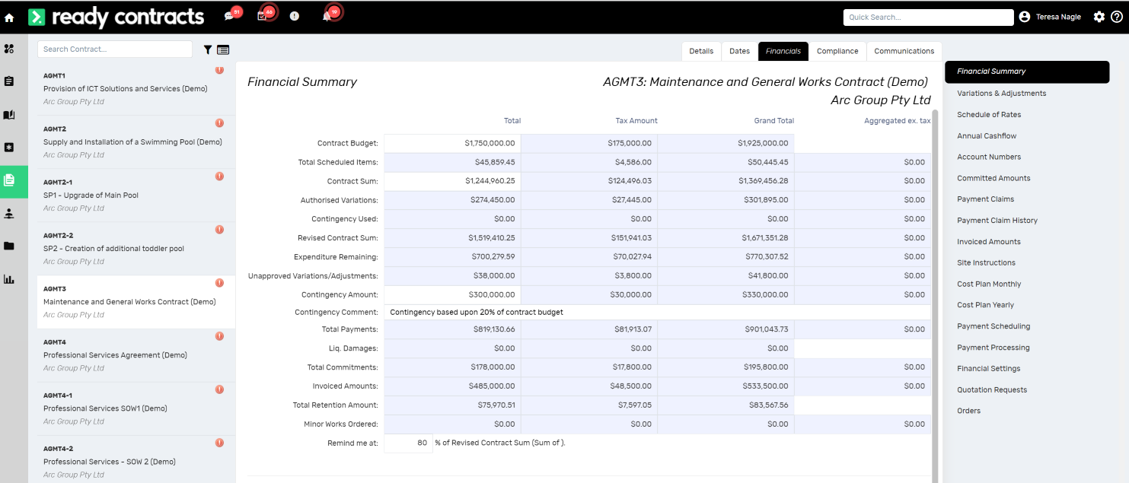 Quotation Request / Work Orders
This feature is designed for maintenance and service based contracts to provide the ability to manage multiple jobs or instructions for work under a single agreement. An embedded form creation function is used to auto-generate the request or work instruction form which can be emailed directly to the supplier.
Approved contract budget changes are automatically updated across all modules for real-time information.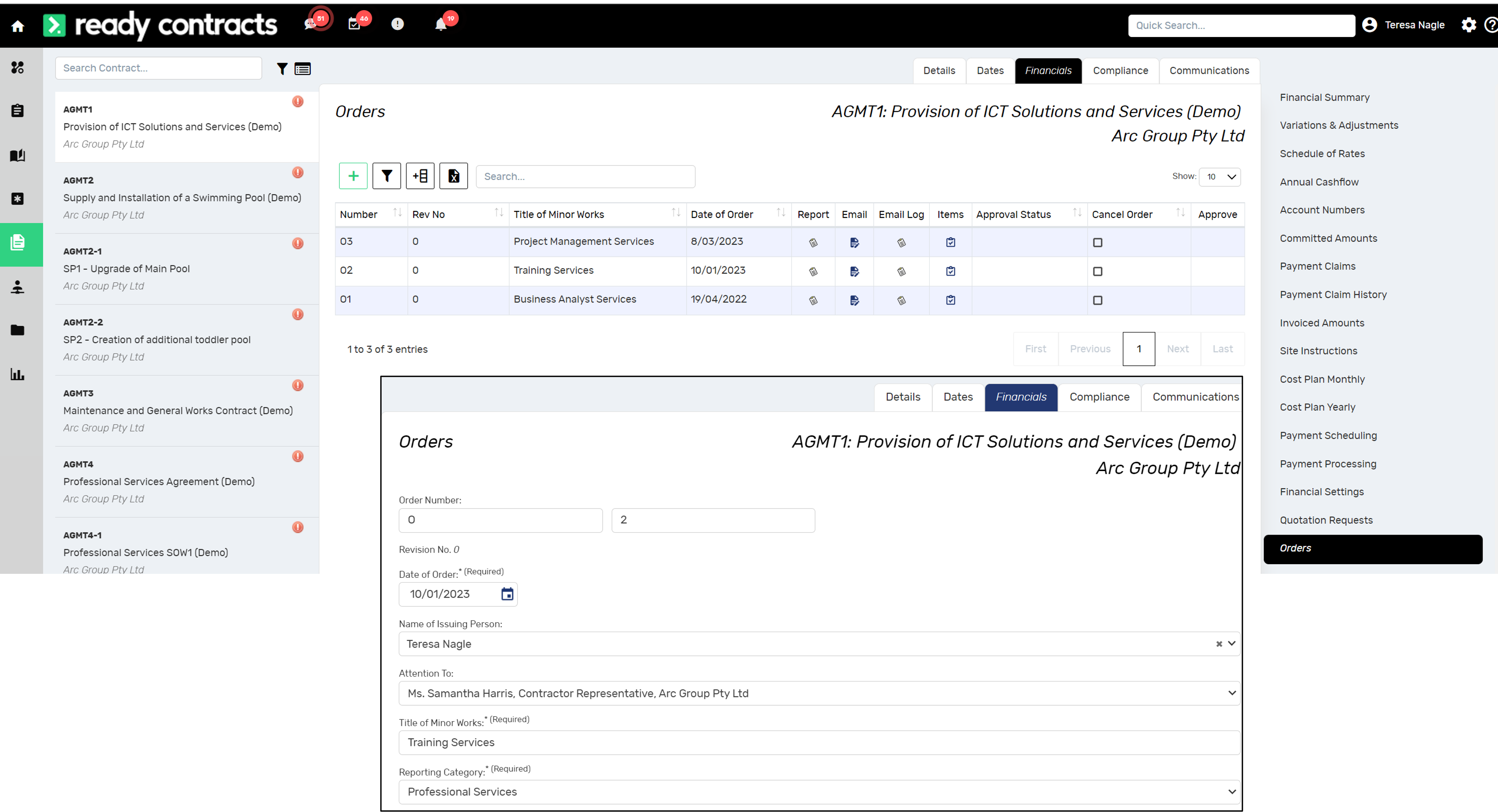 Payment Scheduling
Features such as payment scheduling and 'Payment Clock' enable count down stage payments, highly relevant for capital works projects or large construction payments.
Integrate to Business Applications
The contract financial data managed within the Budgets Module can be integrated with a range of wider business applications including ERP, P2P and finance systems, including Oracle, SAP, Technology One, Objective, JD Edwards and more. Integration at this level removes the need to search multiple systems to get to key financial information such as;
Contract values
Contract spend
Claims and payments
Adjustments and variations
Schedule of rates
Payment schedules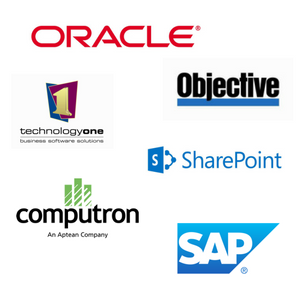 Try integrating with..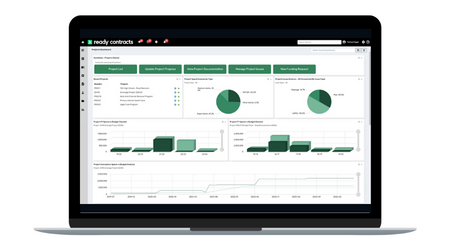 Projects Module
Use Projects Module in conjunction with the Compliance Module to manage identified risks and reduce the risk of non-compliance of suppliers on projects.




Sourcing Module
The Sourcing Module works hand-in-hand with the Tenders Module. Prepare your RFx within the sourcing module and use the Tender web portal to advertise your Tender publicly or privately. With one click pull your Tender submissions back into your Sourcing Module to begin evaluation.
''We chose Ready Contracts not only for the complete solution approach, but also for their willingness to customise the product in accordance with the department's needs and the ability to integrate with our finance and document management system.''


TAS Government, Department of State Growth