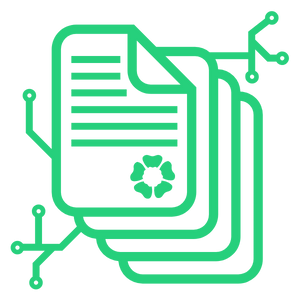 Ready Contracts
Contracts Module
The Contracts Module is the heart of the Ready Contracts modular procurement suite, forming the basis of our customers' contract management systems.


A comprehensive multi-tiered contract management system. Start with the Contracts Module and grow from there.
Greater visibility of contractual commitments & documentation
Never miss a deadline with eAlerts – avoid automatic renewal
Quick & easy reporting on key contract activities
Save time and build consistency with single data entry and integration to other modules
Centralised Contracts Register
Store and manage all your current and past contracts in a secure, centralised location. Capturing contract meta data enables you to quickly and easily search, identify, manage and report on individual or groups of contracts. i.e contract number, description, type, category, stakeholders etc.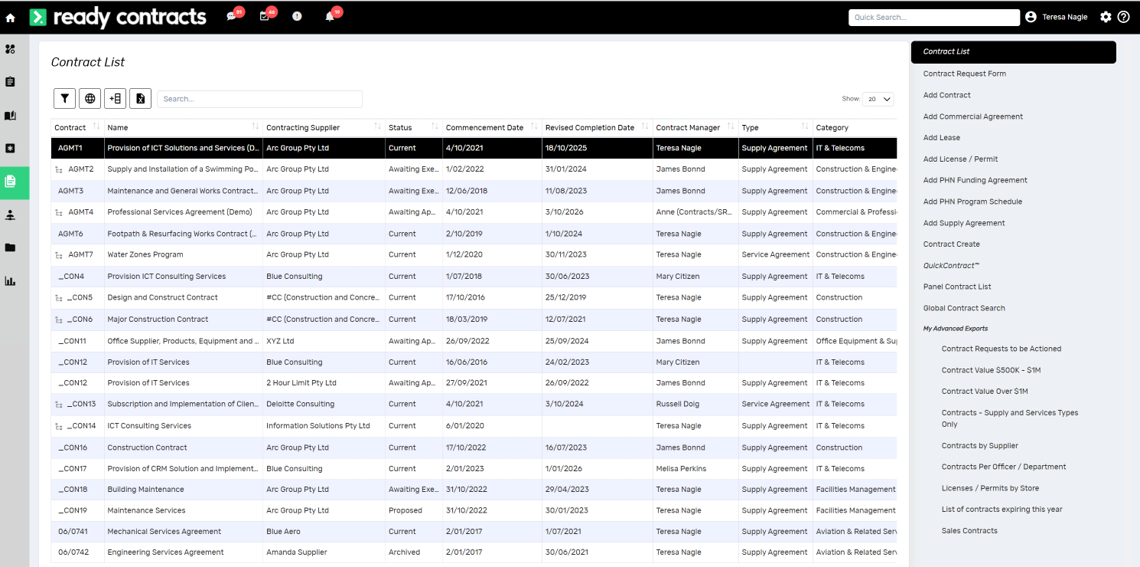 Proactively Manage Key Dates
eAlerts help you proactively manage all key events over the contract lifecycle, with email notifications informing you of the impending deadlines, decision points and tasks as they become due.
Report on Contract Activities
Dashboard reporting gives you quick and easy access to high-level granular contract data. You can gain insight into overall contract spend against invoiced/committed spend, incoming payments, milestones and deliverables, and much more.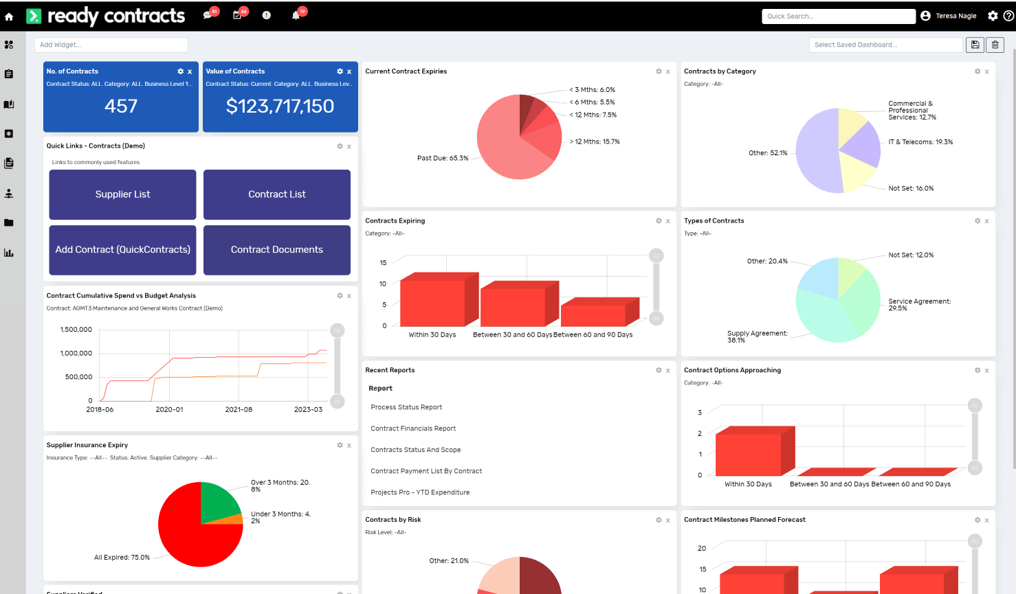 Contract Details Management
Centralised stakeholder databases empower you to effectively manage all types of contracts – from master contracts and panel arrangements, to separable portions. You can even manage your supply-chain tiers and sub-contractors via easy-to-create parent-child concepts.
Try integrating with..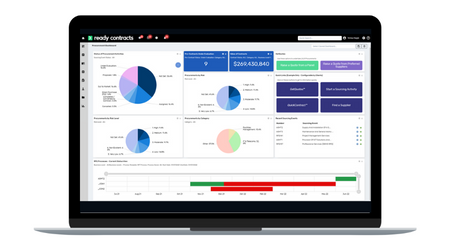 Sourcing Module
The Sourcing Module works hand-in-hand with the Tenders Module. Prepare your RFx within the sourcing module and use the Tender web portal to advertise your Tender publicly or privately. With one click pull your Tender submissions back into your Sourcing Module to begin evaluation.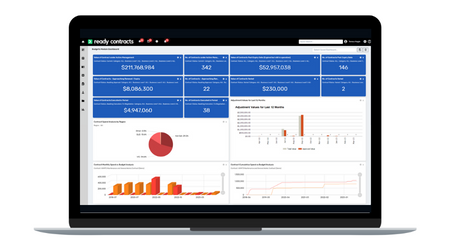 Budgets Module
Manage all your contract financial data within Budgets, including cost variations and adjustments, with data automatically updated in Contracts.



''In just three months after we awarded the business, Ready Contracts went live at Evolution Mining. We are very happy.''
Evolution Mining