Easily enable Power BI access to your valuable procurement data created in Ready Contracts. Empower your organisation to seamlessly connect, analyse and visualise insights, to drive informed decision making and unlock your true potential.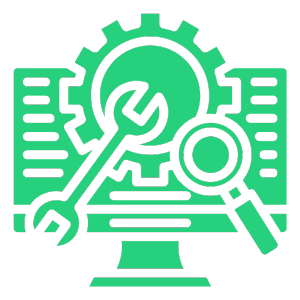 Power BI is a business intelligence tool that enables data analysis and visualisation.
It works by connecting to various data sources, transforming data, and creating interactive reports and dashboards.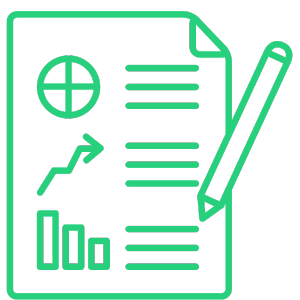 Benefits of Power BI include real-time data access, interactive visualisation, and data-driven decision-making.
Power BI Ready Contracts access options
Ready Contracts Database Export Service
Provision of daily database copy via SFTP to Client's Server, enabling Power BI access to your valuable procurement data.
Ready Contracts Data Replication Service
Provision of Dataset on a near real-time basis for PowerBI access to up-to-the-minute live procurement data. Features include:



Replication Service
Ready Contracts configures SQL Server Replication Services on the Cloud server hosting the customer's database. This service enables "near real-time" transactions for reporting purposes.




Customer AzureSQL
Customers provide their own SQL Server and Database as a subscriber to the replication service. It is recommended to use AzureSQL for seamless access by Power BI. Customers configure networking rules to allow the Open Windows SQL Server to connect to the AzureSQL server.
Customer Power BI
Ready Contracts provides a pbix file containing the dataset and standard Report Kit. Customers modify the Data Source to connect to their AzureSQL database instance. The configured pbix file is published to the customer's Power BI service, and the dataset's authentication properties are set.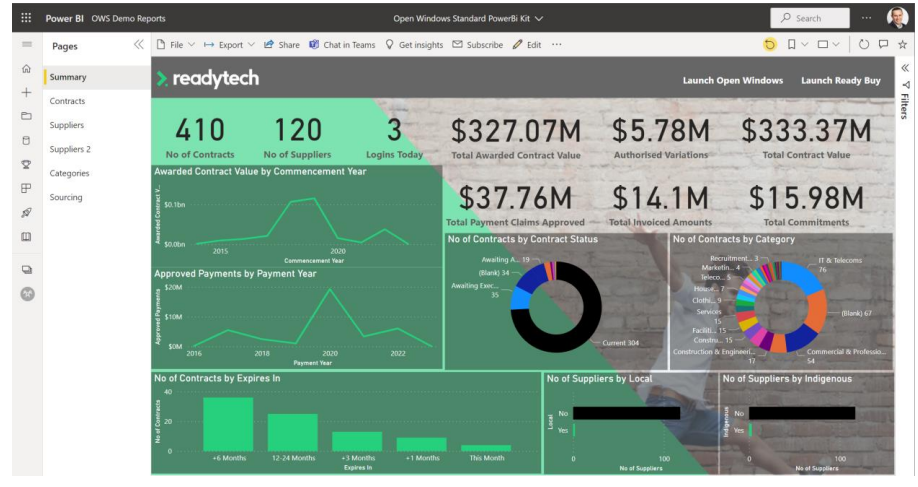 Data Access and Security
Customers have access to their complete dataset without record-level security enforcement. They are responsible for applying filters or deployment models to meet their data security requirements. Customers also maintain the AzureSQL and Power BI environments, including licensing and consumption costs.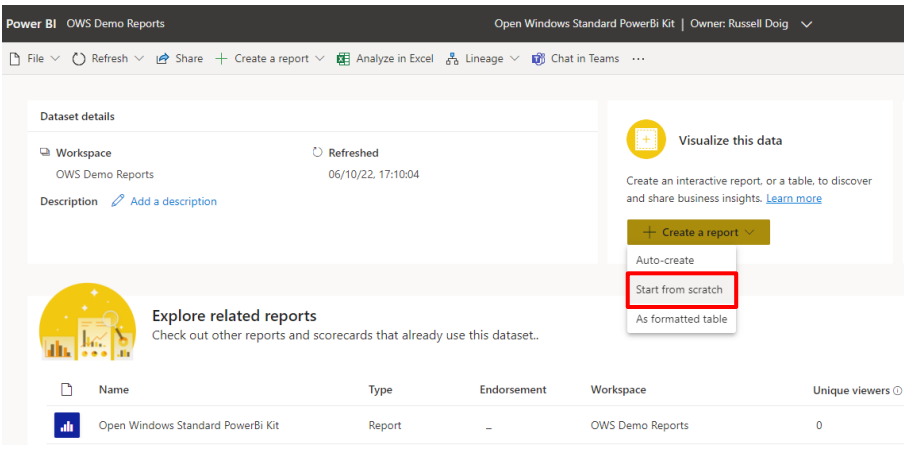 ''We use Ready Contracts (Open Windows) to manage a lot of our key business processes. It's the source of truth for all our contracting and sourcing information, it's integrated with our ERP system, and we use it for variations and payment management, particularly for our big contracts, as well as out-of-box reporting. We're using Power BI visualisation capabilities to leverage our procurement operations data in Ready Contracts to provide a valuable Forward Procurement Schedule, giving the business visibility to plan procurement more strategically supported by proactive decision making.''


Urban Utilities