VET Management for State Training Authorities

We know that registering, administering and managing apprenticeship and traineeship contracts timely and effectively is no easy task. Ready STA exists to optimise these processes for you.
Purpose-built for State Training Authorities, Ready STA streamlines all your complex, state-specific funding requirements and stakeholder interactions into digitised workflows, helping you manage your VET and apprenticeships contracts through one single, easy-to-use platform — at scale.
Ready STA is the result of 20 years of experience building powerful, trusted vocational training and education technology across Australia. Ready STA exists to help State Training Authorities — and the VET community — thrive.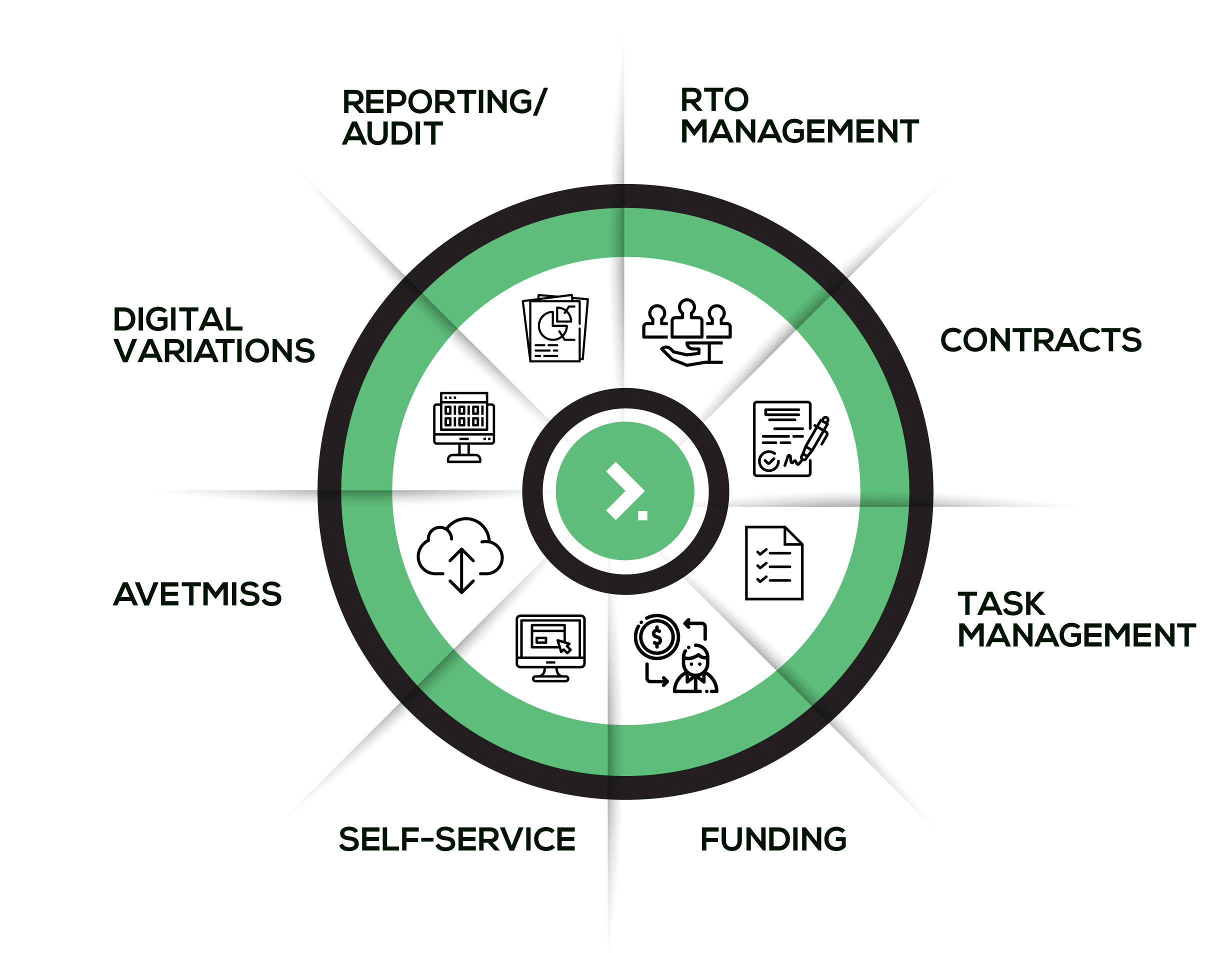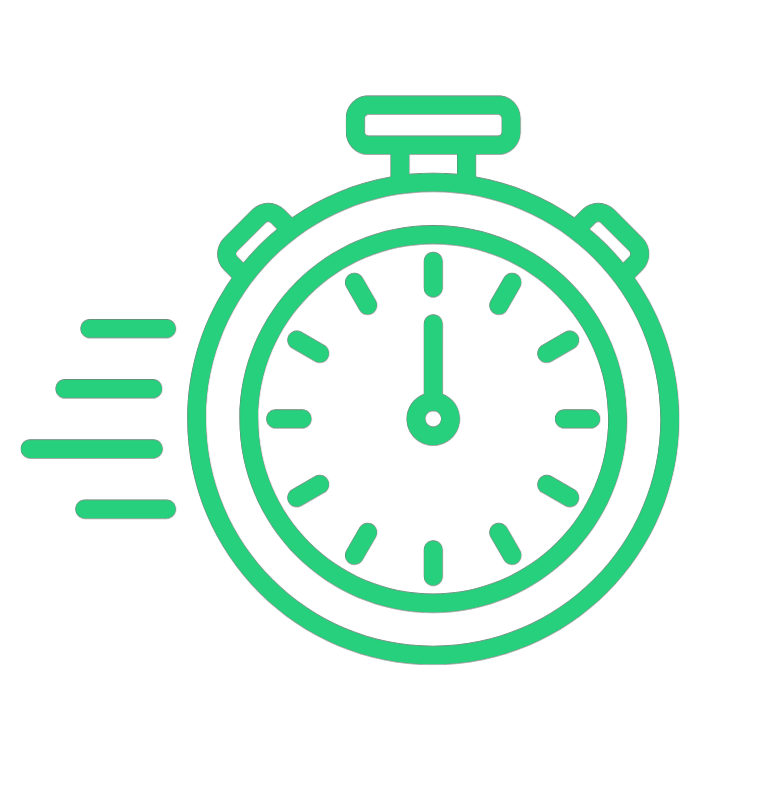 Efficiency
Ready STA helps you reduce costs, increase speed and deliver more value by automating and optimising your workflows.
Oversight
Capture all the data you need to improve administrative oversight, enable reporting, and ensure compliance — all within the one platform.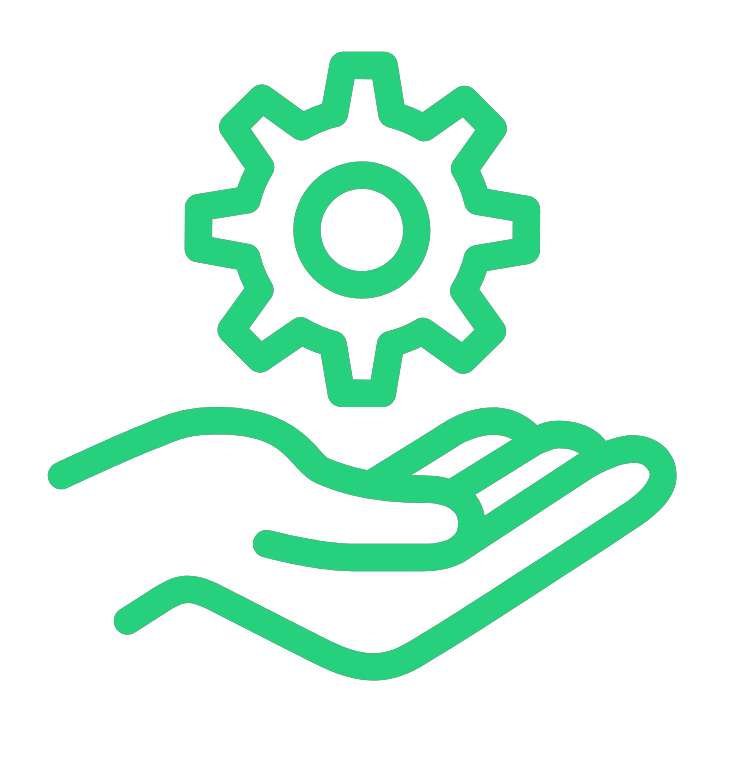 Service
Provide improved, superior, efficient services and experiences to external industry stakeholders, governments and employees.


Automation
Auto-approve apprenticeship contracts and flag follow-ups, while setting funding for individuals automatically, at the point of contract or training approval.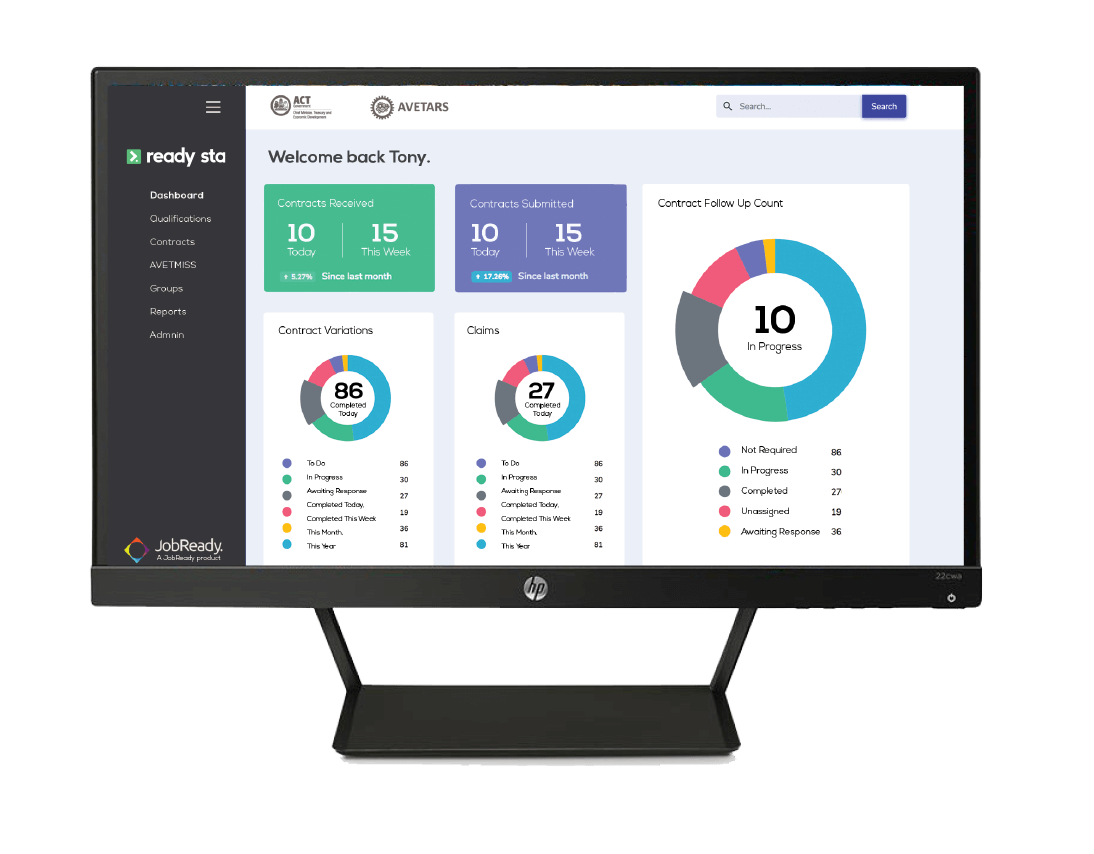 Self-service
Decrease administration on core functions including qualification changes, payments, and funding applications with self-service for RTOs, employers, schools, AASN providers and students.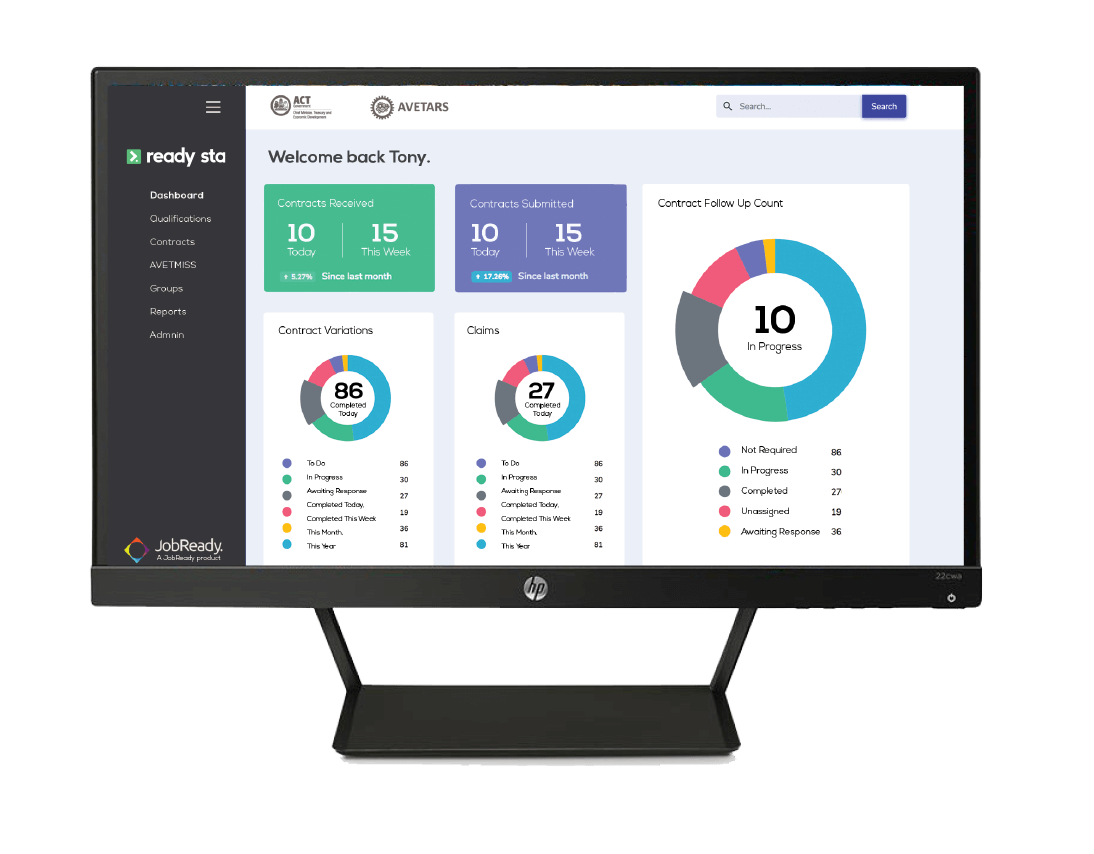 Variation Management
Manage contract and other variations digitally through self-service access, while creating ongoing 'snapshots' of every record to improve data reporting and record visibility.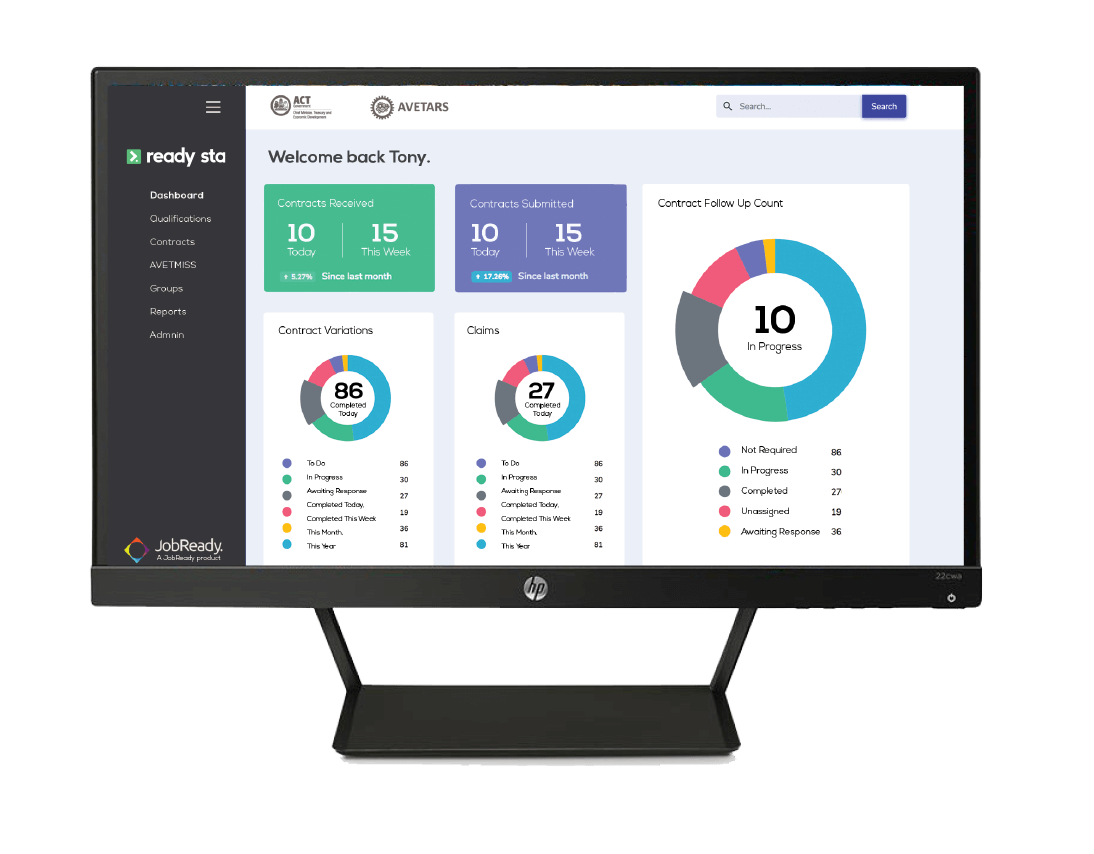 Automatic Payments
Facilitate automatic RTO payments with payment triggers to create efficiencies and reduce errors.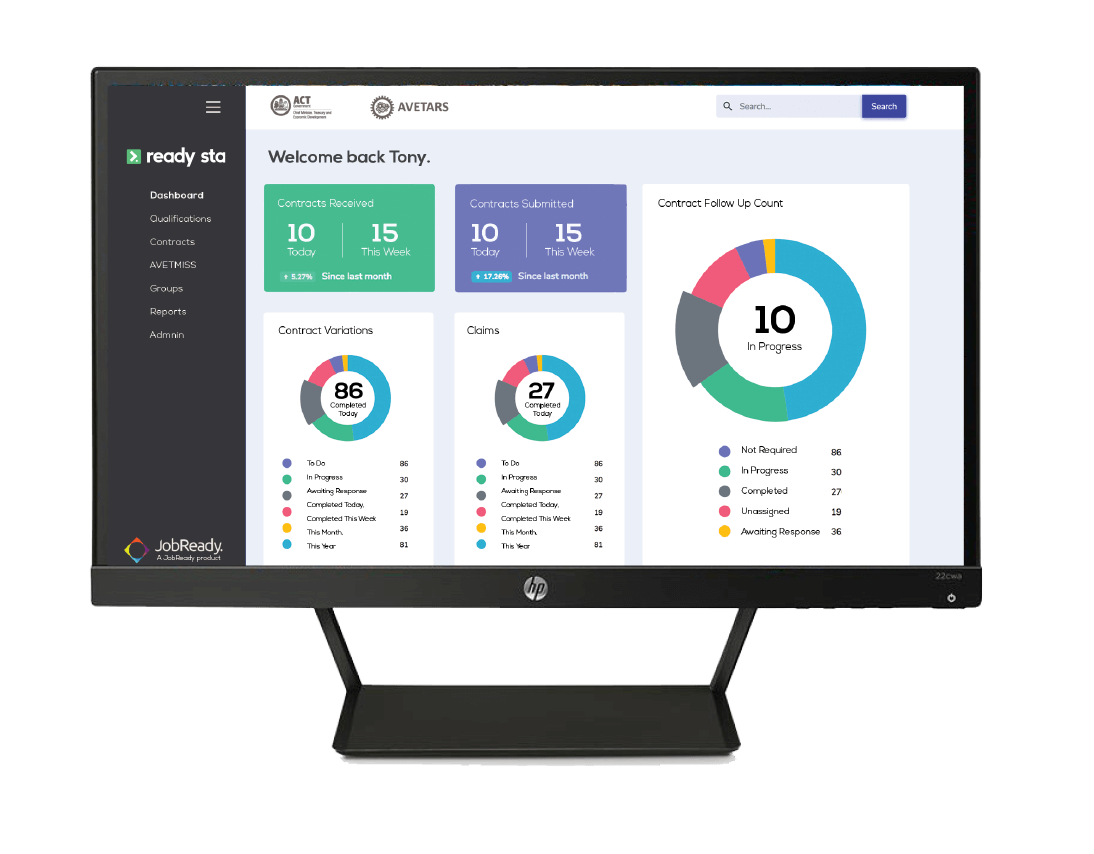 Ready STA's powerful capabilities: Workflows
Capture qualification updates automatically with TGA integration and activate staff to accept or reject changes in real-time using auto-generated workflows. Tracking
Receive self-service uploads from RTOs to support funding claims and national reporting, while generating 100% automated validation reports and a clear audit trail. Funding
Deploy a flexible funding model already designed for how future training could be delivered, making any modifications and additions fast, simple and cost-effective. Reporting
Use rapid, robust and reliable reporting built to make government more efficient while leaving room for agile adaptation and deployment of any future changes.
Ready STA in the ACT
Ready STA has changed the way the ACT manages apprenticeships. Find out how AVETARS has become more efficient and cut costs by downloading the full case study below.