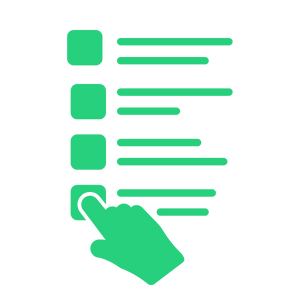 Ready Contracts
Categories Module


Enhance visibility of supplier, contract and tender information through the flexibility to sort data into categories and use this information for better strategic decisions


Integrate upstream Category Management with downstream Contract Management
Capture and use market intelligence through pre-qualification, SMI capture, ECI records
Simplify data entry, filter UNSPSC by Category
Define business planning and strategy by Category
Better visibility & spend analysis, reports by Category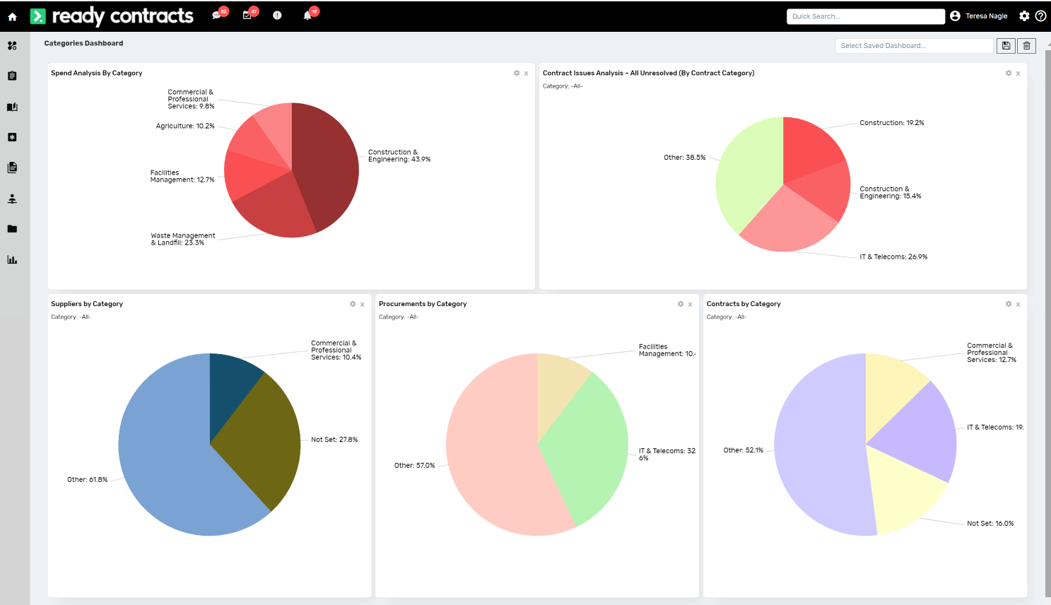 Supply Market Intelligence
Once defined, all records within the system can be associated to the category structure - including Sourcing, Contracts and Supplier records. This integrated mechanism of classifying information throughout the various modules of the solution provides a single view for the Category Manager of the business being undertaken within their category.
Category Management Plan
Category Management Plans detailing information such as Category Descriptions, Procurement Strategies, Business Stakeholders, Procurement Strategies, Business Stakeholders can be developed and stored within the solution. Updates can be recorded to provide a complete historic view of how the category is managed over time.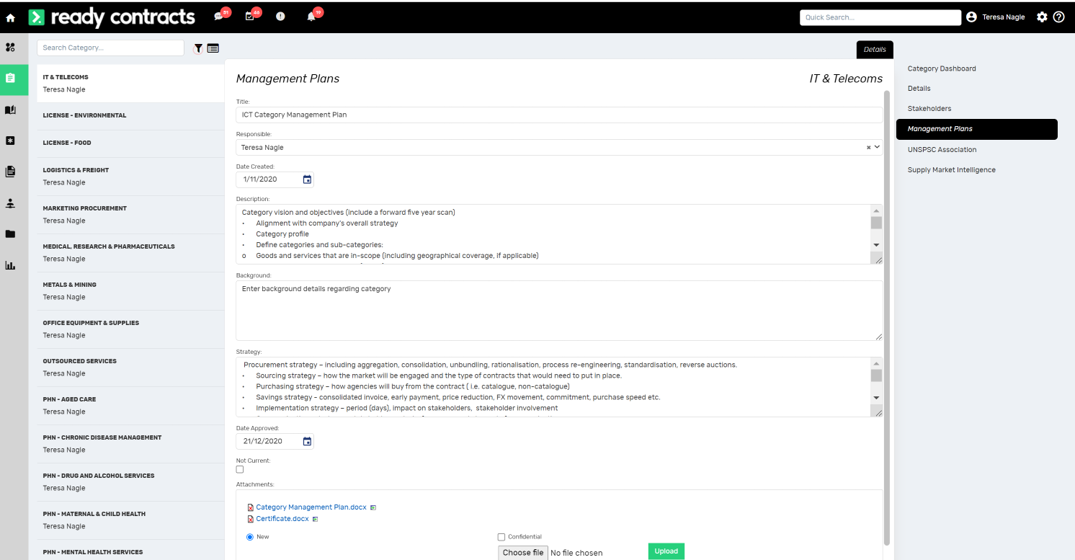 Category Structure
User defined Categories can be broken into associated sub-categories and mapped to relevant sections of the UNSPSC coding structure - with simplified data entry and analytics when associating sourcing and contract records to a category.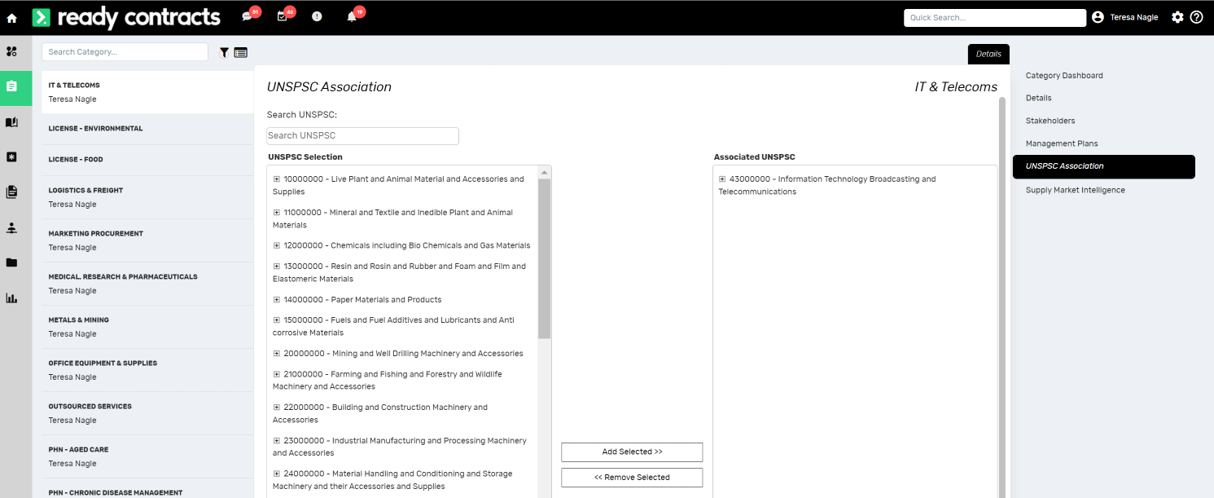 Try integrating with..
Sourcing Module
Use Sourcing to gain compliance and governance to your sourcing processes. Ensure users follow correct processes, in the correct order, in a consistent manner, with the right templates/documents and correct authorities.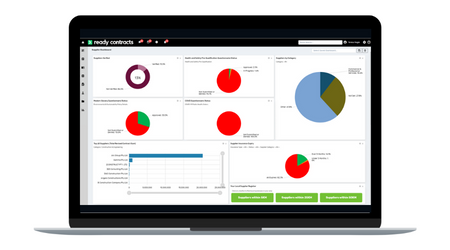 SRM Module
Quickly and easily search and manage all supplier details in the SRM module. Integrate with categories for category management functionality.


''We chose Ready Contracts not only for the complete solution approach, but also for their willingness to customise the product in accordance with the department's needs and the ability to integrate with our finance and document management system.''


TAS Government, Department of State Growth