Our best-of-breed product suite that is purpose-built for Pathway Colleges just like yours.
ReadyTech's market leading student management, learning management and skills management systems are trusted across all areas of Higher Ed but specifically Pathway Colleges. Today, we help over 1,100 educators master management of the end-to-end student journey and maximise their impact on modern learners.
Offering all the benefits of cloud SaaS as well as an integrated ecosystem approach to education technology that delivers more value and flexibility to educators both now and into the future, our commitment is to put our team's deep experience in tertiary education to work for the success of Pathway Colleges just like yours.
Don't just take our word for it.
We have been hand-picked by UNSW College to be their choice for student management system.
"Embracing ReadyTech's open ecosystem empowers UNSW College to elevate our student experience and position us as a dynamic leader in education."
Sara Foster, Head of Strategic Initiatives, UNSW College


Centralisation
See all past, present and future data. Know and act intelligently to differentiate yourself and grow.

Communication
Combine SMS, email, real-time chat and self-service to inform and engage your student community.

Compliance
Gain 360-degree support with compliance complexities no matter where you operate in Australia.

Industry
Connect students with opportunity in their niche and foster strong industry relationships.

Open API
Modern, configurable & open API architecture and infrastructure built to connect to a best-of-breed ecosystem of EdTech solutions.
How can you benefit from using our best-of-breed EdTech?
1
Applications to Alumni
Streamline applications and admission at intake with online enrolments and automated workflows while engaging alumni with graduate management tools via email and sms
2
Curriculum Management
Build, curate and execute flexibly structured programs. Use tools like Academic Period to configure your own terms and semesters and apply them through the entire system.
3
Customised Groups
Master core compliance requirements including AVETMISS with state and federal reporting capabilities while managing claims and revenue for funded enrolments.
4
Finance
Understand your financial health. Use 'Amortisation' and 'Draw down' tools to manage deferred revenue and clearly see net student value with the 'Lifetime Value' feature.
5
Student Services
Manage homestays, childcare and more with Student Services, match supply and demand with Marketplace and elevate student care with Asess2Educate and Check-in tools.
6
Digital Credentials
Enable the power of digital skill recognition. Issue digital credentials to students along their learning journey to promote their skills and your brand through digital channels.
Maximise

student

engag

e

ment

with our product suite for Higher

Education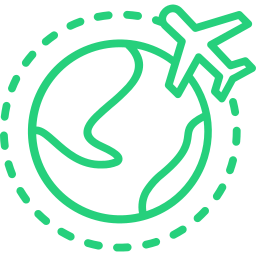 International Pathways College
International education is a critical part of Australia's education ecosystem and economy. Accounting for 2.5 per cent of GDP, it is Australia's single largest export service industry, providing huge advantages, from innovation and a skilled workforce, through to soft power abroad and multicultural diversity. It is among the best education destinations the world has to offer.
Student Lifecycle
Management of the international student lifecycle will evolve because of this change. With the voluntary or forced acceleration of many of the trends that were already occurring across the market, the end-to-end student journey we know is set to undergo a makeover. In the end, this is likely to position education providers more strongly for the future of learning and work.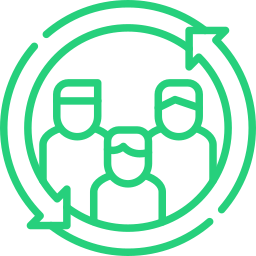 Want to learn more?
Simply fill in the form below.