In partnership with Octopus BI, ReadyTech is empowering you to use analytics to supercharge your business

Try our analytics dashboard today!
Find the reason why your students are enrolling in your courses now.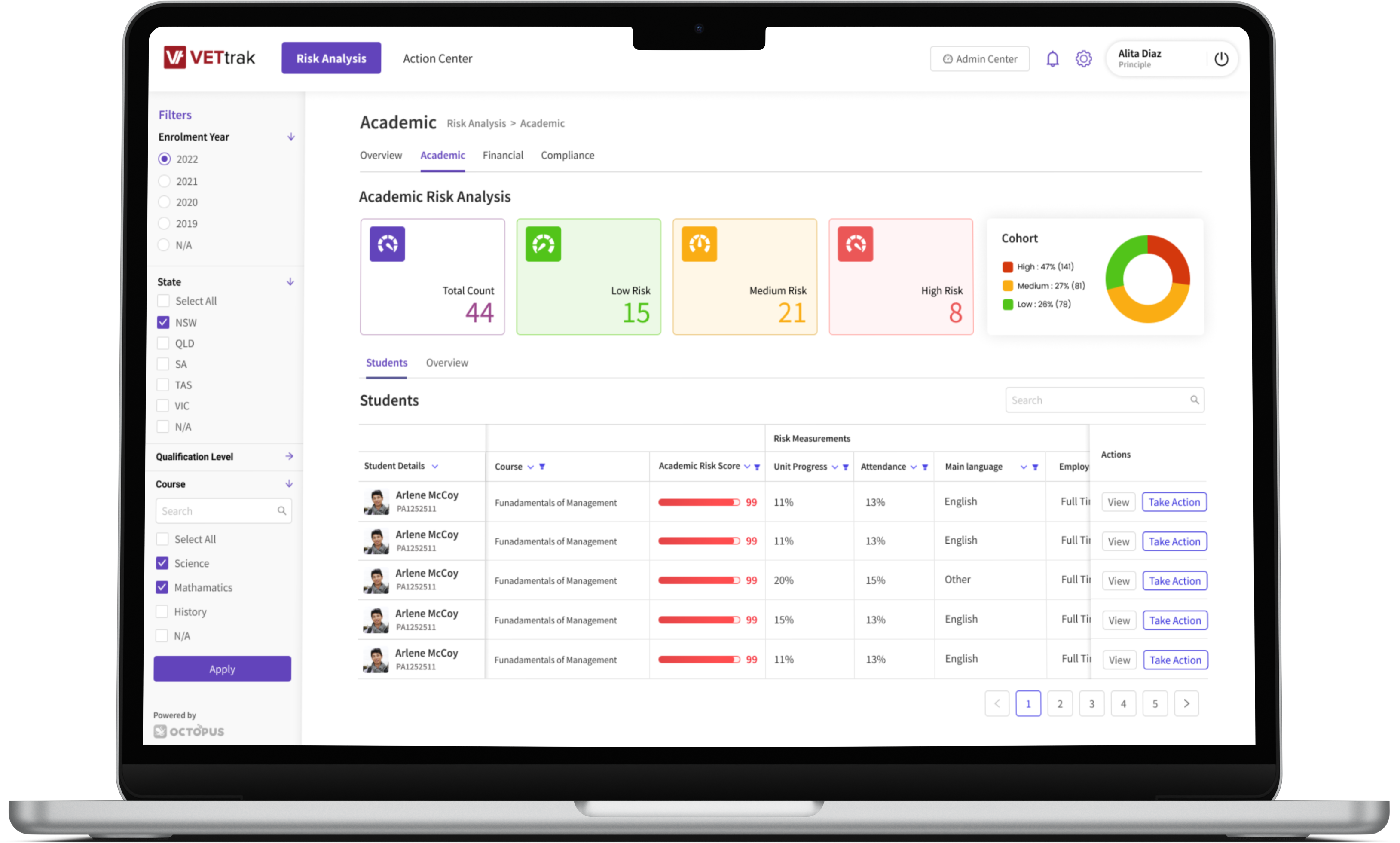 The new risk app that identifies all mistakes!
Don't miss out on having compliant and accurate records.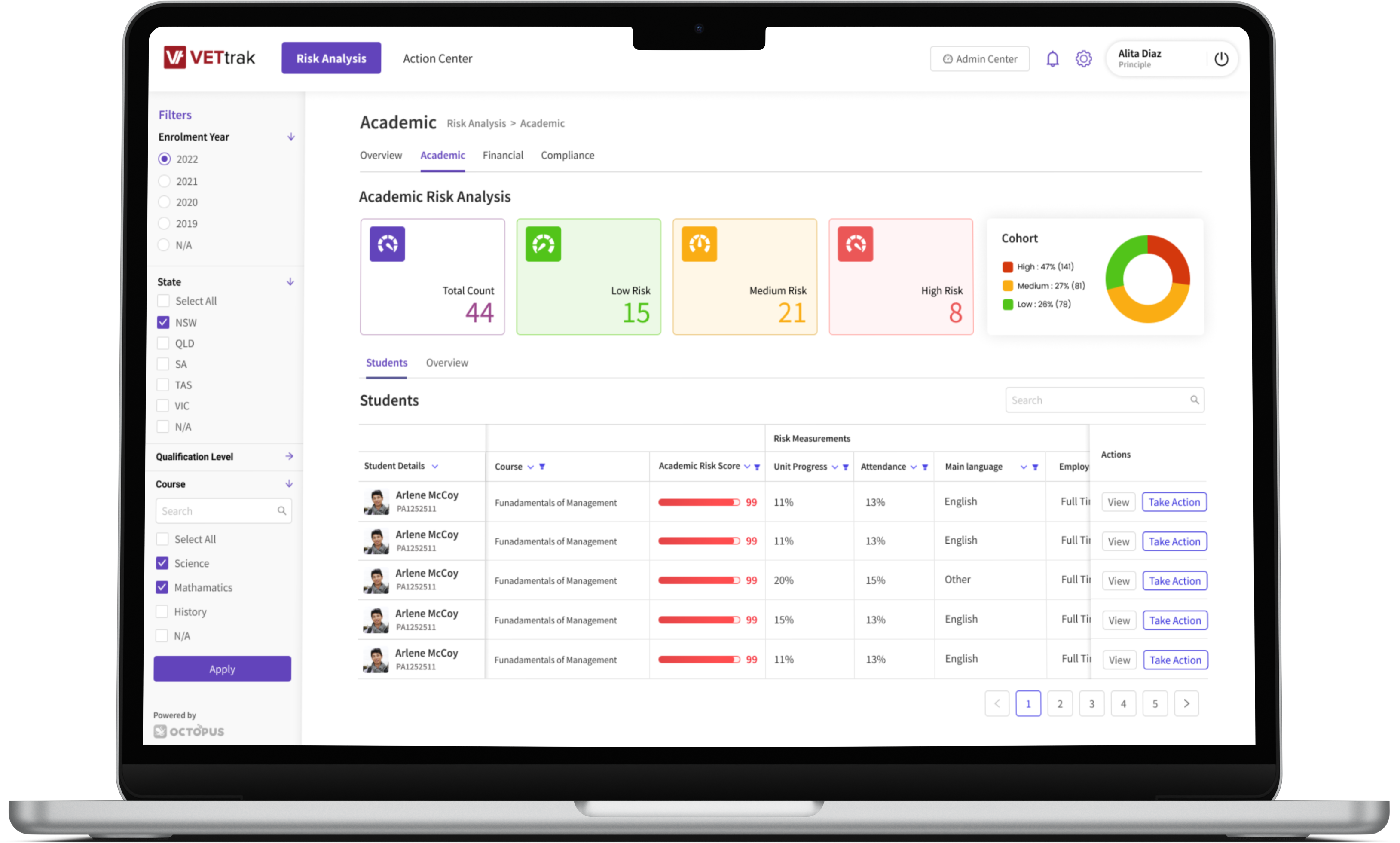 Ready to Use
Dashboard with 12 pre-built reports that can be used right away.

Cost effective
Costs a fraction of in-house development and third party tools.

Fully integrated
Integrated as a feature within your student management system.

Unlock growth
Get insights on improving all stages of your student journey.

About Octopus BI
Octopus BI leverages the infinite power and potential of education analytics to turn organisations into insight-driven institutions. A Business Intelligence platform and master connector, OctopusBI solves data problems for a total view of student, classroom and business operations.