Government
Events & Resources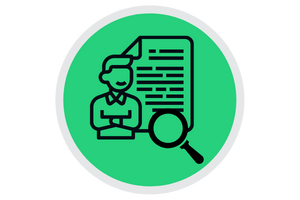 iNNOVATE webinar series: Virtual sessions


Missed the iNNOVATE Conference or want to relive the experience? No problem. Express your interest in our iNNOVATE webinar series for exclusive ReadyTech-led virtual sessions.

Register now to stay informed about this series. Stay tuned!


Express interest here
Customer Experience Suite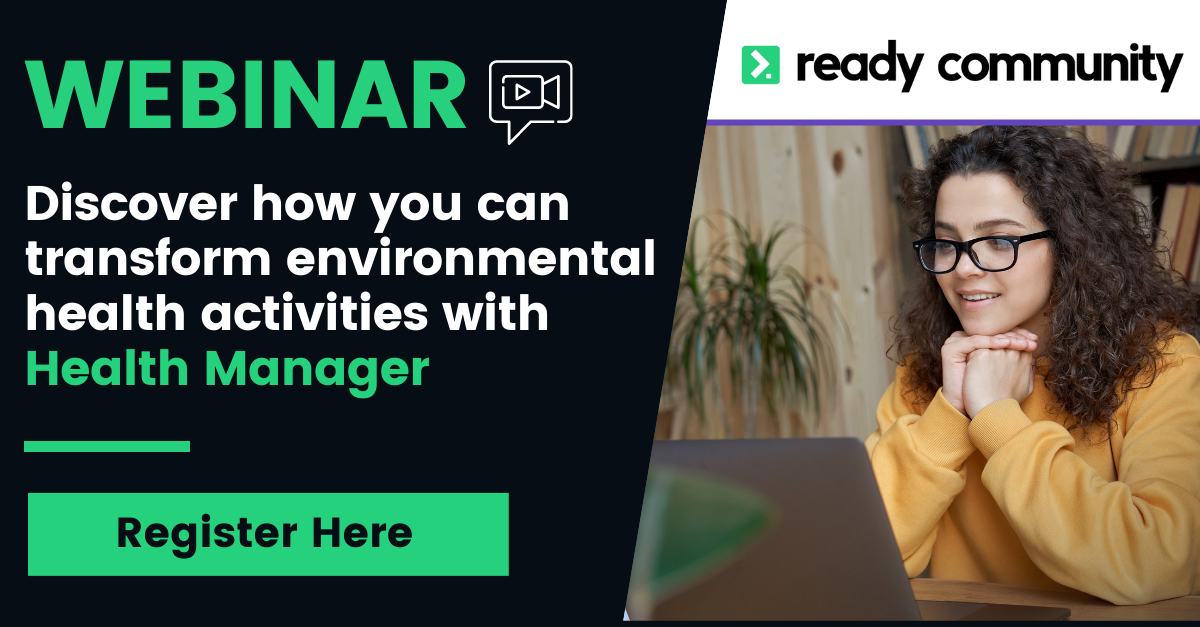 Health Manager webinar
See our world-class Environmental Health Management solution in action.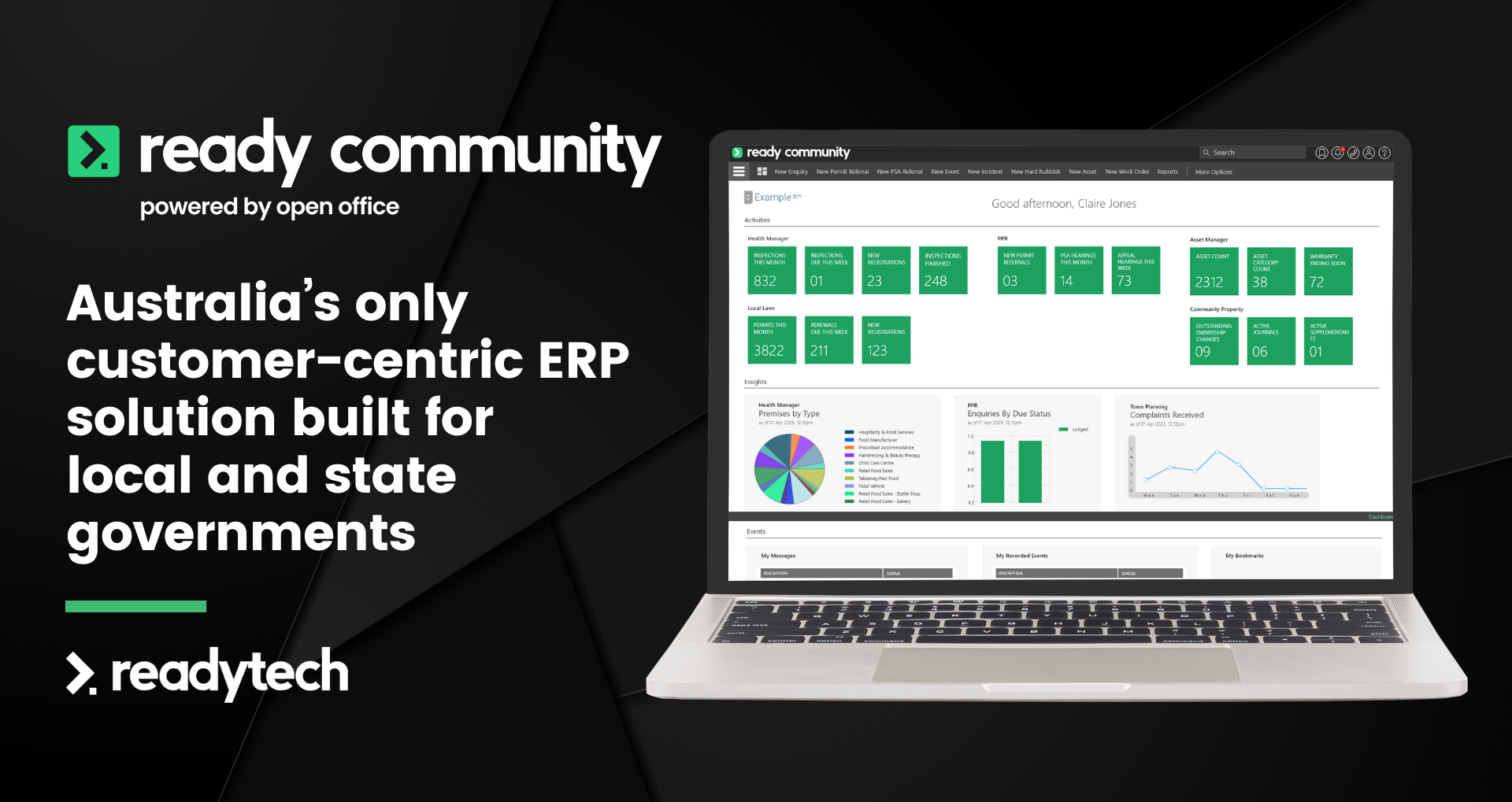 Ready Community webinar
Learn more about Ready Community in this captivating 60-minute webinar.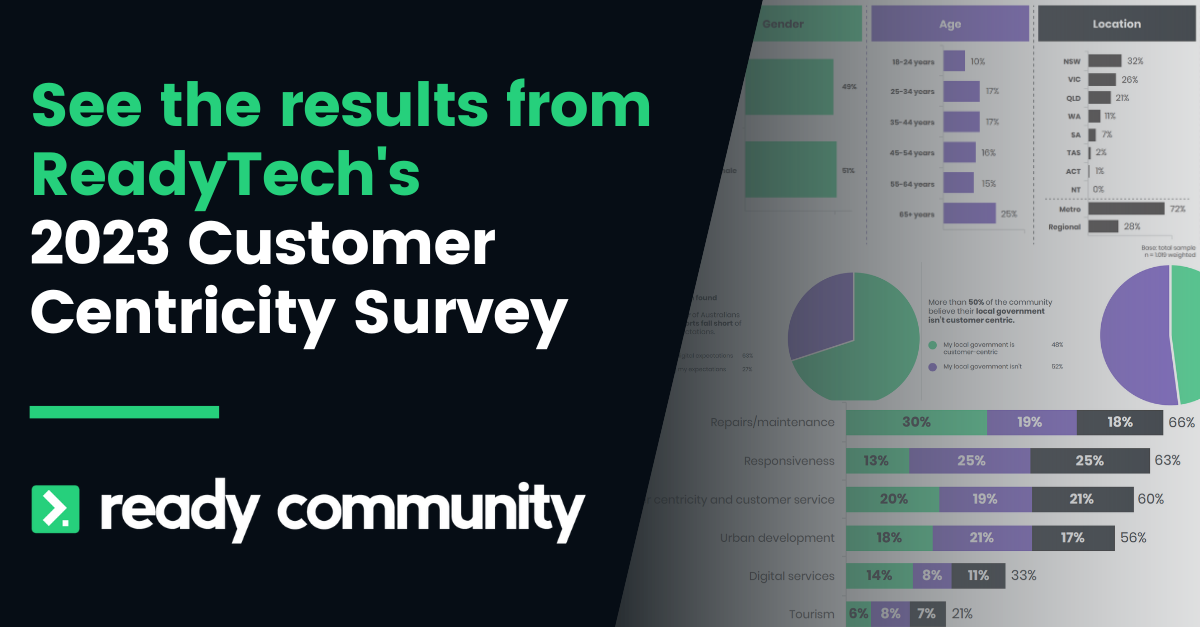 Customer Centricity Report
Discover key insights shaping the future of local government service delivery.


Explore the latest blog articles
The ReadyTech Government Story
Ready Tech exists to make communities thrive. We focus on delivering mission-critical SaaS solutions to defined markets, such as State and Local Government, in which we have deep market expertise.
That's why a partnership with Open Office, IT Vision and Open Windows made so much sense.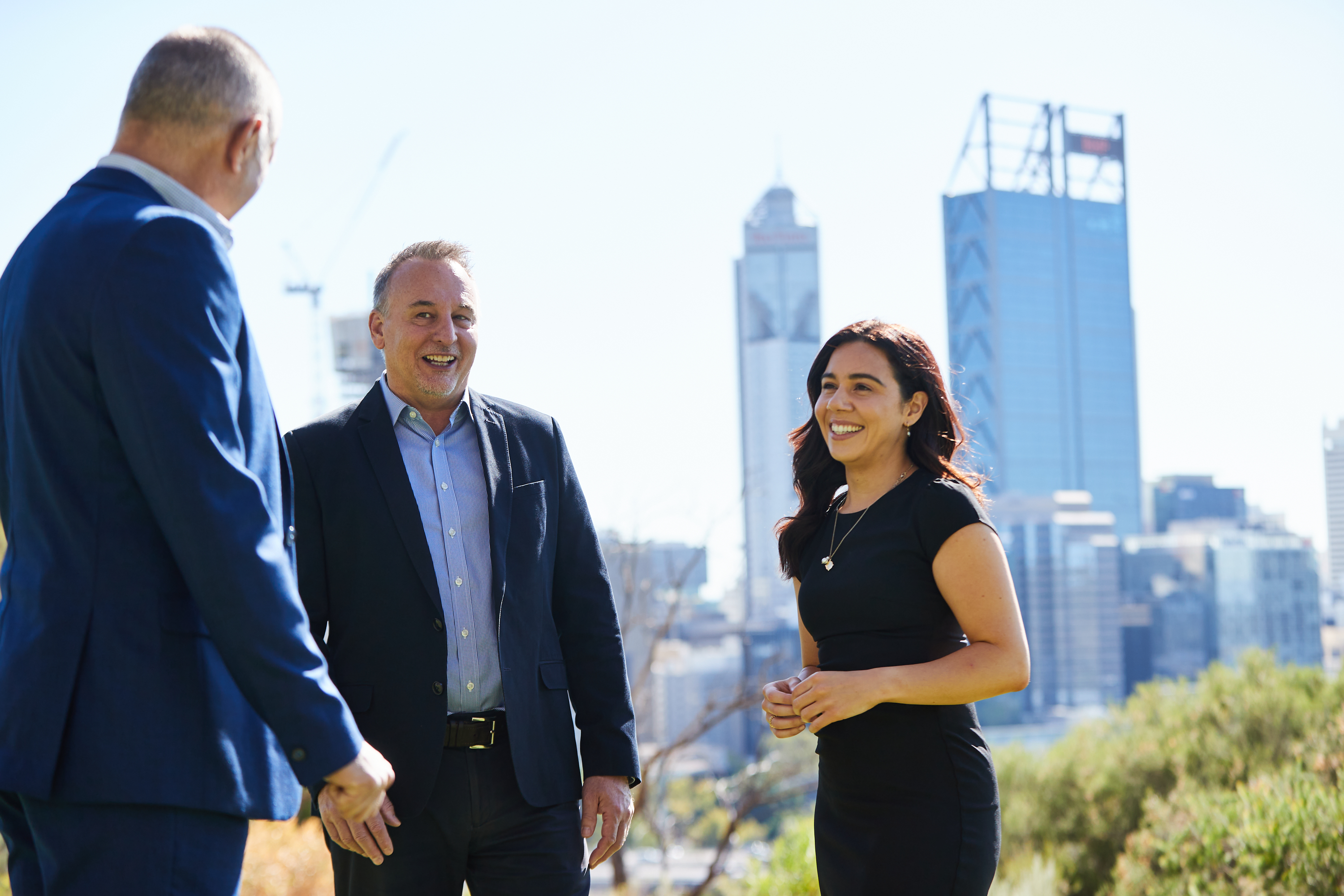 Want to learn more about our government solutions?

Ready Community is the leading ERP solution for councils that want to transform the way they serve their communities. Designed specifically for Local and State Government, Ready Community is the end-to-end solution that delivers choice.
Encompassing Financials, Property and Rating, HR & Payroll, Asset Management, Licensing & Compliance, Customer Experience, Business Intelligence, Procurement and more, Ready Community combines market leading software from IT Vision's Altus solution, and Open Office's leading ERP solution.



Ready Contracts (powered by Open Windows) Modular Procurement suite is Australia and New Zealand's leading provider of source-to-contract software. Our modular SaaS solution provides organisations the flexibility to manage a single component of the contract lifecycle or end-to-end strategic sourcing and contract management for a complete integrated solution.





Ready Buy is part of our larger procurement suite, Ready Contracts. Ready Buy empowers commercial, non-procurement users to purchase goods and services in the right way for your business, by guiding them through the correct buying process without manual intervention.


Download our product brochures