ReadyTech partners with City of Salisbury in its largest Local Government contract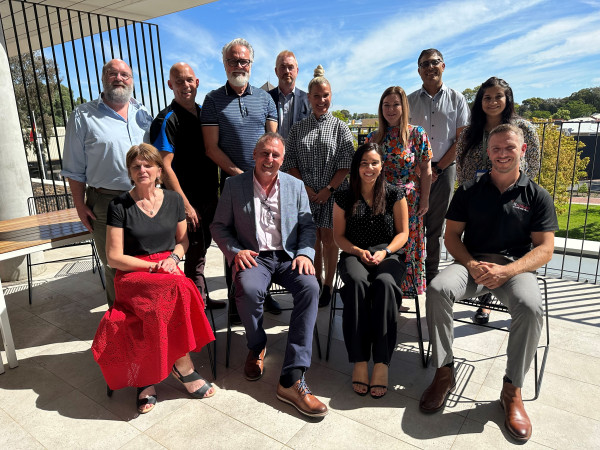 3 April 2023 - South Australian Local Government Authority, the City of Salisbury, has appointed ReadyTech to deliver an Enterprise Resource Planning (ERP) solution to digitally transform its organisation.
The City of Salisbury sourced expressions of interest in 2022 for a partner / vendor to implement an ERP solution to help automate and streamline core operating functions and provide improved services to their community.
The City of Salisbury selected ReadyTech's Ready Community solution, as it offered a comprehensive, integrated, and automated suite of products focused on delivering an exceptional community experience.
ReadyTech's General Manager – IT Vision, Nigel Lutton, explained the significance of the project win.
"We have successfully delivered ERP systems for councils for over 30 years. The partnership with the City of Salisbury promises to be one of the most comprehensive, complex and exciting programs that we have delivered to date with our unique technology ecosystem approach," said Lutton.
ReadyTech's Chief Executive Officer, Marc Washbourne said the City of Salisbury deal showcases the size and scale of ReadyTech's Government product offering.
"Since the acquisition of IT Vision in 2022, ReadyTech now offers the industry's most comprehensive enterprise SaaS solution for local government. Our new partnership with City of Salisbury validates the value of bringing IT Vision, Open Office and Open Windows together as part of ReadyTech's government segment, and demonstrates the additional value and opportunities we can deliver to our customers.
"We're proud to be supporting the City of Salisbury on their business transformation journey and we share their commitment to delivering an exceptional community experience," said Washbourne.
The City of Salisbury is a large Adelaide metropolitan council with a population of over 140,000 people. The City's aim is to automate and optimise their systems to enhance cross department collaboration and improve workflows to provide an exceptional community experience.
– Ends –
For more information, please contact:
Rebecca Magill
Head of Marketing and Communications
p. +61 432992600
e. Rebecca.magill@readytech.io
About ReadyTech
ReadyTech is a leading provider of mission-critical SaaS for the education, workforce management, government and justice sectors. Bringing together the best in people management systems from students and apprentices to payroll, employment services, and community engagement, ReadyTech creates awesome technology that helps their customers navigate complexity, while also delivering meaningful outcomes.

IT Vision was acquired by the ASX-listed technology company, ReadyTech, in 2022. IT Vision joins other ReadyTech acquisitions Open Windows and Open Office to form its government segment and deliver the industry's most comprehensive enterprise SaaS offering for local government. To learn more about ReadyTech's Government segment, visit readytech.io/government.
About the City of Salisbury
The City of Salisbury is one of the largest local government organisations in South Australia. With an annual income of $135 million and asset base of $1.8 billion, around 470 employees and 300 volunteers serve a community of 143,560 people living in 32 suburbs in the northern area of metropolitan Adelaide.
The City is home to 7,200 businesses providing 53,700 jobs and contributes $6.5 billion to the South Australian economy.