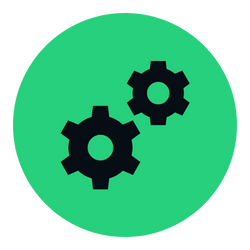 Business Process Management Services (BPMS)
What we do

At ReadyTech, we pride ourselves on delivering exceptional Business Process Management Services that empower our customers to seamlessly transition their non-core processes to a trusted contracted service provider. With our comprehensive solutions, we effectively mitigate risks and optimise costs, all while enhancing productivity and fostering staff satisfaction. Our dedicated team stands ready to provide day-to-day processing support and expert assistance precisely when it's needed most, particularly during critical periods such as end-of-month, end-of-year processing, or rates billing.
Embracing our commitment to business continuity, we offer the following services:


Rates Process Management

Our team of industry experts possess a wealth of knowledge in Ready Community Property and Rates, along with a deep understanding of the pertinent legislation. This valuable expertise enables us to provide unparalleled support for your day-to-day operations and extends to conducting comprehensive scenario modelling and rates functions for EOFY.
Below, you'll find a breakdown of the exceptional Rates services we provide:
Rates processing- Includes daily rates processing, end of month, reconciliations, database management, notices production (instalments and finals), Landgate advice of sales, rate refunds and rate journals
Pensioner management - Including applications, claims and reconciliation
Landgate schedules, valuations and interim adjustments - Including reconciliation
Billing - Levy annual rates including notice production
End of Financial Year processes - Closing the rates ledger
Valuation rolls uploads and validation
Rates Modelling - Including production of models with reports, based on data provided

Payroll Processing

ReadyTech offers an exceptional Payroll Processing Service that presents a compelling solution for our valued customers. Our service aims to lower costs, minimise risks, enhance quality, boost productivity, and improve staff satisfaction and retention. Our cost-effective solution is customisable to align with your specific business objectives. Whether you require immediate assistance during peak periods or seek a long-term strategic shift from in-house to outsourced payroll management, our Payroll Processing Service offers a range of key benefits to meet your requirements.
Below, you'll find a breakdown of the exceptional Payroll services we provide:
Employee Data Maintenance and Management
Award Maintenance
Date Entry
Payroll processing
Reconciliations
End of year processing and Reporting
Assistance with Employee queries

Technical Managed Services

ReadyTech's experienced technical team excels in implementing and providing comprehensive support for a range of critical processes, ensuring the smooth functioning and integrity of your systems. Our diligent approach encompasses regular restoration validation processes, cloud-hosted solutions, performance monitoring and improvements, robust database backup procedures, and thorough maintenance and integrity checks. With our expertise at your disposal, you can rest assured that your systems will operate optimally, safeguarding your data and enabling seamless business continuity.
Below, you'll find a breakdown of the exceptional Technical services we provide:
SynergySoft Upgrades
Universe database backups
Database Maintenance
Integrity checks for Universe databases that are not converted to 64-bit Dynamic


Customised Quote for your unique requirements

At ReadyTech, we understand that business continuity is crucial, which is why we offer flexible options for our comprehensive services. Whether you need continuous support or require assistance on an ad-hoc basis, we've got you covered.
Simply download and fill out this form and send it back to sales@gov.readytech.io, and one of our dedicated Account Managers will provide you with a tailored quote.