Meet The Team - Anthony Bradley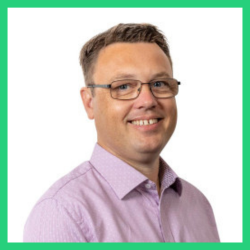 Anthony is a Tech Lead and Systems Architect here at ReadyTech and has led various development projects during his 7.5 years with the organisation. Anthony has a rich history in working with global companies such as a dot-com and Microsoft, designing software solutions and solving complex business problems.
His journey at ReadyTech started in 2014 when he joined the team as a consultant. Since then, Anthony has excelled in a number of roles including Business Analyst, Engagement Team Leader, and Migration and Integration Development Team Lead.
Day-to-day, Anthony is responsible for ensuring Ready Community solutions are running correctly and publishing any required changes to them. On a more strategic level, Anthony spends his time exploring and implementing new Microsoft Azure cloud technologies. In doing so, Ready Community can leverage valuable functionality without needing to build it from scratch and can easily scale the solution across the Ready Community suite.
A typical day for Anthony includes taking part in Agile methodology activities such as daily 'standup' meetings to review development progress and explore any issues, defining requirements for future development, ensuring his team are well placed to deliver the work ahead of them, and trying to remember to water the plant next to his desk!
When Anthony isn't powering away leading the team, you can find him out on the water where his passion lies. In fact, he loves the water so much he has sailed around the Mediterranean for two years! He also enjoys relaxing time with his family and other water activities such as jet skiing and powerboating.
During Covid lockdowns, Anthony started learning to play to the piano – an accomplishment he's proud of as he describes himself as "not a naturally artistic person". He also spent a fair amount of time chasing after his kitten who is fond of chewing cables and was determined to disrupt his home office set up!