Meet the Team - Amanda Murray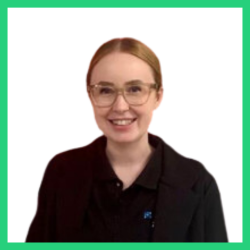 Our team continues to grow! Amanda recently joined us as a Governance and Compliance Officer. She has hit the ground running and is already actively involved in projects such as updating Ready Community Contracts, reworking the induction process, and a Confluence Wiki Restructure.
One of Amanda's main projects is the GO1 Training Enhancement. This project helps distribute GO1 content and self-made resources, delivering a system for professional development. Amanda is working with various team members across multiple departments in order to restructure and enhance internal training processes. Her end goal is to become a go-to training resource for staff, and to continue to develop ReadyTech's induction and onboarding process.
With over 5 years' experience in internal operations, logistics and general administration, Amanda proves to be an ideal match for us as we continue to refine our business operations to better assist our customers. Her well-rounded experience and knowledge of our industry is something we value highly here at ReadyTech, and we're excited to see what as follows.
In her spare time, Amanda is either watching her favourite movies, applying her artistic skills on her iPad and trying new bars and restaurants around Perth. One of her passions is film photography as she personally enjoys the surprise of waiting to relive the memory all over again. In her down time, she looks after her two beautiful but troublemaking cats, Lola and Rini.
We're excited to have had Amanda join our Governance and Compliance team – welcome Amanda!