Are you ready to iNNOVATE?


Missed the iNNOVATE Conference or want to relive the experience?


No problem. Register now for our iNNOVATE webinar series.

This series will showcase all the pivotal sessions led by ReadyTech during iNNOVATE, along with in-depth product explorations and demonstrations to provide even more valuable insights.


Register Now





Perth, WA: Friday, 13th October 2023, Parmelia Hilton Perth
Gold Coast, QLD: Friday, 27th October 2023, The Langham, Broadbeach
Adelaide, SA: Thursday, 2nd November 2023, Stamford Grand Adelaide Hotel
Melbourne, VIC: Thursday, 16th November 2023, The Langham Melbourne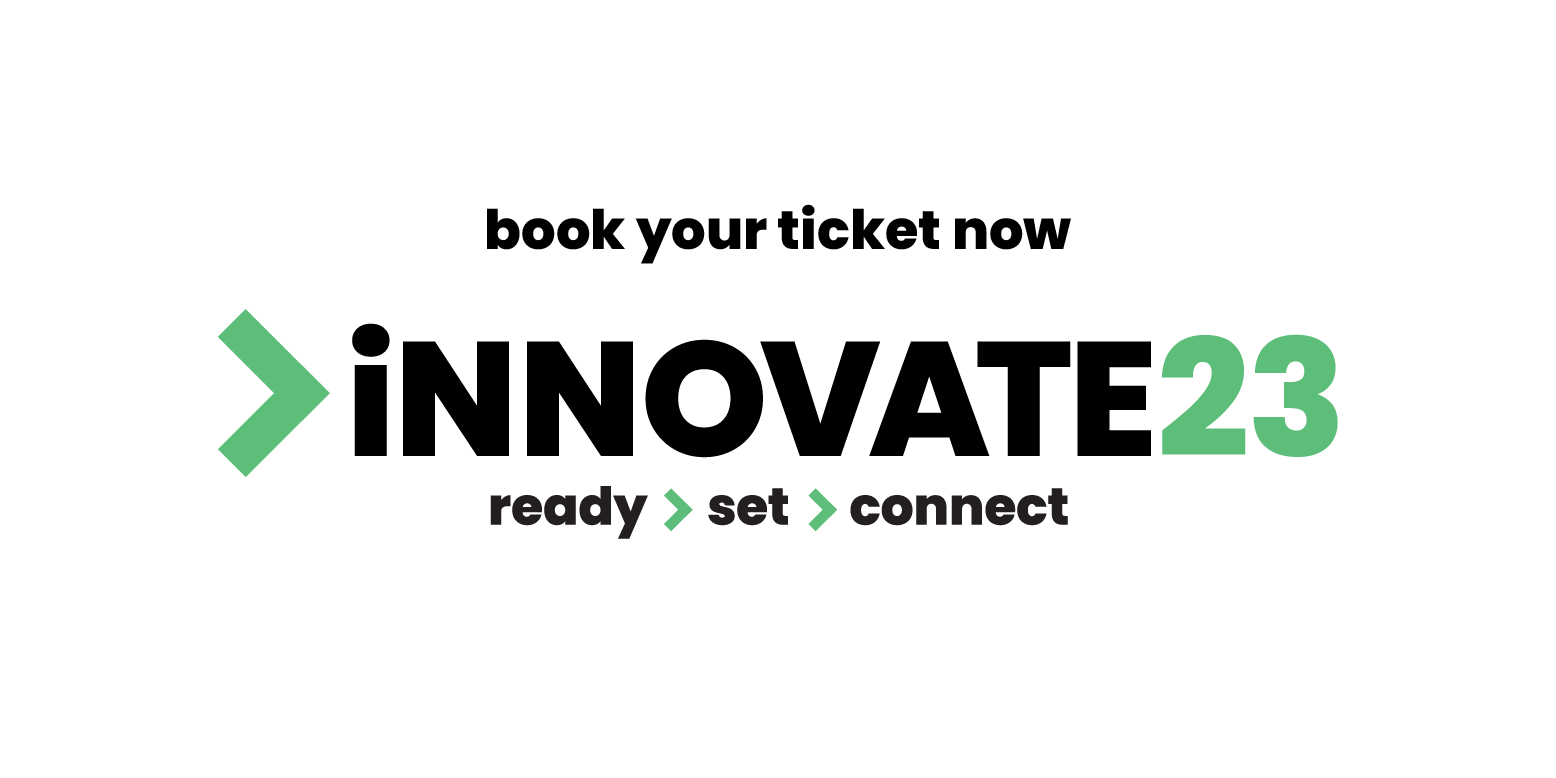 We are thrilled to announce that our annual iNNOVATE Conference Series will be touring Australia again this year!


Wrapping up our successful iNNOVATE series with 300+ attendees across Gold Coast, Adelaide, Perth, and Melbourne, we're excited to launch our webinar series. Whether you missed the conference or want to relive the experience, we've got you covered.
Bringing together customers from right across ReadyTech Government's customer base, the agenda will include both broader company and industry updates, as well as deep dives into our products and roadmap.

Join us at your preferred location or travel with us to meet face-to-face with your other ReadyTech peers interstate. Discover the expanded capabilities of our local government ERP solution, and see how they can further benefit your organisation. During our iNNOVATE journey across Australia, you'll learn from other customers first hand how they have maximised the solution to drive efficiencies and deliver exceptional customer service.

Don't miss this unique opportunity to learn how you can further help to optimise operations of your government organisation, by participating in important discussions about the future development of our software. Network and enjoy the company of like-minded peers from local and state governments from across the country.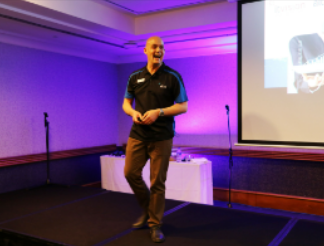 Innovation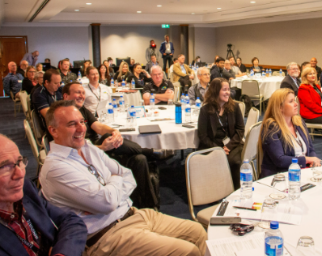 Inspiration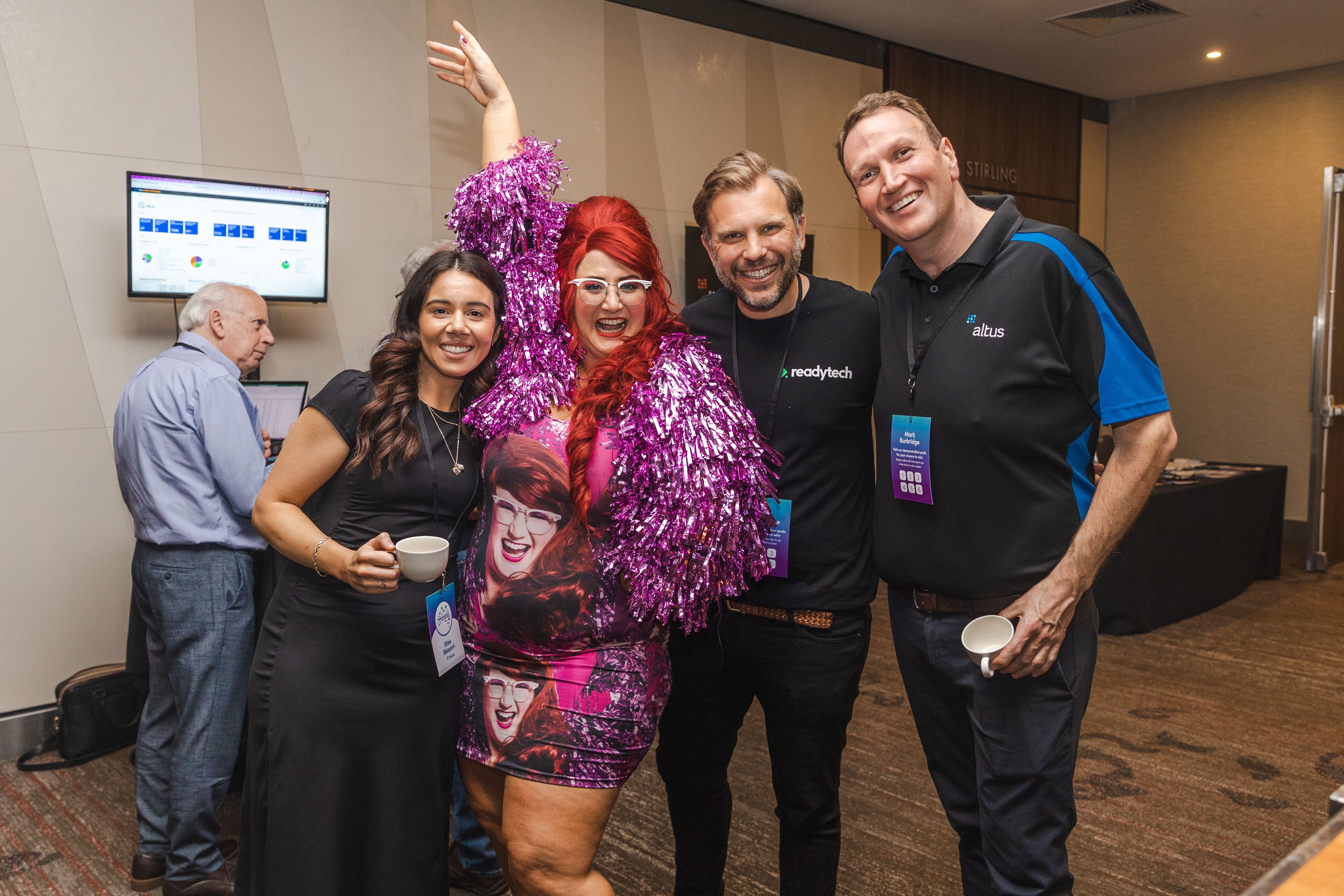 Product Launches
Viva Las iNNOVATE
Prepare to embark on an unforgettable evening...


Together, we will transport to the exhilarating city of Las Vegas for our special "Welcome to Las Vegas" dinner theme at our Perth event! Don your most iconic attire and save the date. Brace yourself for an amazing experience and a night like no other – we'll be waiting to greet you in Las Vegas.


Please note: Our early bird special for the iNNOVATE conference has been extended to August 31st.



| | |
| --- | --- |
| Perth (WA) | Cost per person |
| First conference delegate for existing customers | Free |
| Early Bird - Perth | $199 +GST |
| Standard - Perth | $250 +GST |
| All other states (VIC, QLD and SA) | Cost per person |
| First conference delegate for existing customers | Free |
| Early Bird | $80 +GST |
| Standard | $150 +GST |


Marc Washbourne

|

Chief Executive Officer, ReadyTech





Marc Washbourne is ReadyTech's Co-Founder and CEO, overseeing its growth from early product development in 1999 to leading the ASX-listed technology company with a significant reach across education, workforce management, government and justice sectors – from Australia to a global customer base.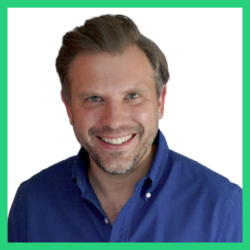 Nigel Lutton | Chief Executive, IT Vision


Nigel joined IT Vision as Chief Executive Officer in 2013. He has significant experience in both the information technology and professional services industries and has worked extensively across complex organisations and highly regulated market sectors in Australia and the Asia-Pacific region.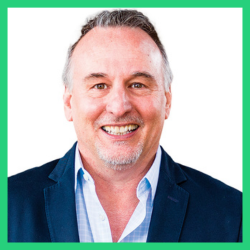 Daniel Wyner | Chief Executive, Government & Justice


With 15+ years in tech and 5+ years at ReadyTech, Daniel led Workforce Solutions, delivering top payroll solutions to major enterprises. He played a key role in acquisitions, product development, and ReadyTech's ASX listing. Now as Chief Executive of Government & Justice, he aims to innovate customer-centric solutions for local and state governments, transforming operations and community service.

Lizelle Hughes |
Director of SaaS & ISV Partnerships, Microsoft Australia
Lizelle is the leader of the ISV Partnerships team at Microsoft Australia and is focused on the success of Australia's digital and technology companies - that are innovating to deliver new products and services, for the growth of the Australian economy. With over 23 years of experience in various roles – spanning technical consultancy, technical pre-sales, product marketing, strategy, sales, technology partnerships and channel, Lizelle is passionate about the long-term success of the Australian ICT landscape – and how they evolve to continually deliver transformative customer outcomes.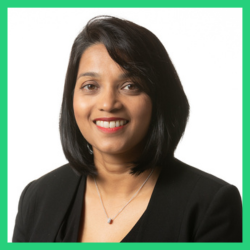 Eliza Sbizzirri | Product Manager


Eliza joined ReadyTech in 2018, where she has worked in many roles including Consultant, Professional Services Manager, and assisting with Sales. As Product Manager, Eliza works closely with the Product Team, User Group and Strategic Partners to define the product strategy.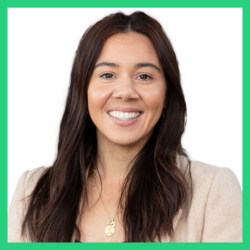 Craig McLaughlin | Innovation & Development Manager


Craig started his career in Professional Services for an Accounting Firm and quickly moved into core IT. He now has over 25 years' experience in the IT sector in building new software products. He still to this day is passionate about the industry and spends a substantial portion of his time involved in product demonstrations and discussions around new features and technology that our ReadyTech Government customers want to use.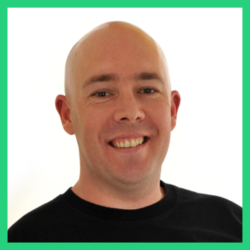 Julie Ireland | Solution Implementation Consultant, Procurement - ReadyTech


Julie has been part of the ReadyTech Procurement team for the last seven years and brings more than 20 years' experience working as a corporate trainer. She thrives on building relationships with clients, partners, and stakeholders as well as training and educating people.

Melisa Perkins | Senior Consultant, Procurement - ReadyTech


Melisa joined ReadyTech in 2011 and has developed a wealth of knowledge and skills in various client facing roles across the procurement team, including support, account management, training design and delivery and consulting. She enjoys working closely with clients and understands the importance of the human element in driving the user experience.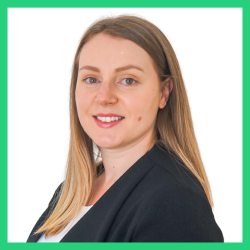 Russell Doig | Head of Operations, Procurement - ReadyTech


Russell joined ReadyTech Procurement in 2001, as Head of Operations. Russell has been integral to the strategic development of Ready Contracts and continues to be a major contributor to the success and growth of the business. He leads the Melbourne-based delivery team of consultants, developers, and support, to ensure successful outcomes for all client engagements.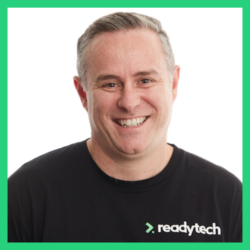 Ryan Newstead | Enterprise Product Manager, Procurement - ReadyTech


Ryan has 18 years of experience with ReadyTech Procurement, and a strong background in enterprise tech. He has extensive knowledge relating to the business and functional requirements of our clients, which allows him to deliver best-practice solutions that carefully algin to clients' needs.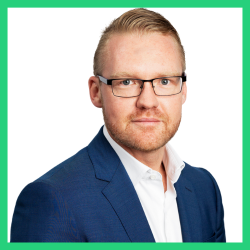 Susan Furber | Head of Professional Services


Susan brings a variety of experience to ReadyTech, with previously working both in and out of the IT industry. With her broad scope of knowledge, she is eager to help solve challenges and develop her team to successfully implement their product with clients.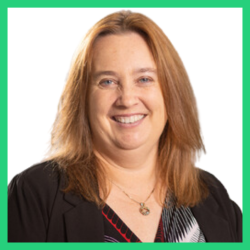 Vijay Pindiganti

|

Head of Consulting - Finance & Enterprise Assets Management





Vijay is an accomplished, process-oriented, results-driven, and customer focused consulting professional. With over 20 plus years of experience in driving efficiency and effectiveness in IT and Project Management, Vijay is the Head of Consulting - Finance, Payroll & Enterprise Assets and has a strong commitment to delivering customer centric programs, systems and processes.


Darren Cottam

|

Senior Consultant & Developer





Darren is a Senior Finance Consultant & Developer with ReadyTech, who is passionate about ReadyTech's Community Finance product and thrives on using the software to tackle new problems / obstacles. He holds a Bachelor of Computer Science from Flinders University and previously worked as an in-house Microsoft Dynamics NAV Specialist in the private sector.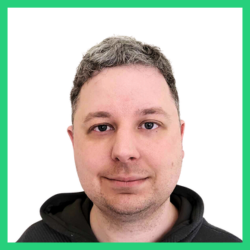 Nicole Larkins

|

Scrum Master





Nicole has more than 20 years of IT and consulting experience as well as a broad understanding of the software development lifecycle. Her experience enables her to perform a vast number of roles across the delivery stream, her key areas of expertise are in business analysis and technical solution design and working with stakeholders to drive solutions.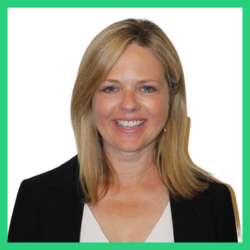 Greg McCormick

| Head of Sales and Strategic Accounts



Greg is our Head of Sales and Strategic Accounts, Government at ReadyTech with over 27 years' experience in the industry. Greg leads the East Coast Australia sales team with a strategic Customer focus to drive enterprise sales.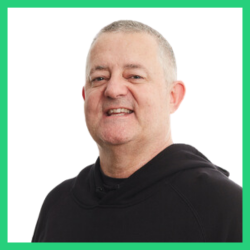 Sabastian Sapio

|

SA State Manager





Sebastian joined IT Vision as a Senior Consultant; he then took on the role as Director and successfully grew the overall market share in South Australia and the Eastern States. He has been active in the Local Government market space for over 40 years and brings a considerable amount of knowledge to the team. At ReadyTech Sebastian is the State Manager for SA and is actively migrating customers to the new Altus platform.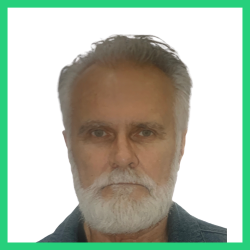 Sharmani Pegrum |
Application Support Lead

,

Procurement - ReadyTech



Sharmani has vast experience in WA Local Government, particularly in Procurement systems. Prior to her role as Ready Contracts Application Support Lead at ReadyTech in 2022, she was the Strategic Sourcing and Contracts Specialist at City of Stirling, responsible for implementing Ready Contracts. Now, at ReadyTech, she assists clients in maximising Ready Contracts benefits through needs analysis and system improvements.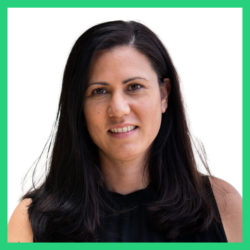 Jonathan Chan

|

Partner Manager, Payrix Australia





Seasoned technology and finance leader with a passion for leveraging technology to drive innovation and business growth. 20+ years of experience working with retail and enterprise stakeholders.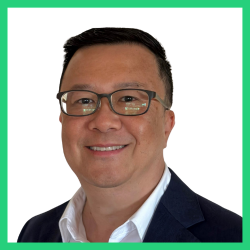 Carmel Watson | Contract Assurance Coordinator, City of Gold Coast
Carmel, part of the City of Gold Coast Council's Water and Waste directorate, holds expertise in systems training and template design, making use of visual basic automation. She also holds the MCIPS certification and has extensive procurement experience. Her pivotal contribution in 2014 led to the creation of the unified Ready Contracts system, now utilised by the City.


Justin De Villiers

| Senior Business Development Manager Australia & New Zealand

, Payrix Australia





Justin De Villiers, a global innovator, launched a career spanning continents and industries, from Cape Town to Montreux, Switzerland, where he earned his Business degree. His journey then traversed cities like Auckland, Hamilton Island, Oslo, and London, refining expertise in hospitality tech. Settling in Brisbane, Australia, he transitioned to fintech, excelling in payments and pioneering financial solutions.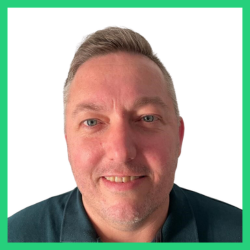 Hannah Walters

| Community Experience Lead, Business Transformation, City of Salisbury SA



Hannah has extensive experience in Local Government in both South Australia and Victoria where she has held roles in Customer Experience, Rates and Information Technology. She currently works in the Business Transformation team at the City of Salisbury as the Community Experience Lead. Her latest achievement is the successful implementation of Ready Community Customer Experience which is a major milestone and key foundational piece for the City of Salisbury's transformation journey.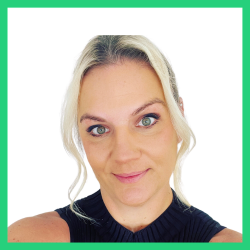 James Anderson | BComm, MBA, CPA - Manager Finance & Corporate Services - George Town Council


James is a finance professional with 20 years Local and State Government management and finance experience in Tasmania. He has extensive experience in implementing and designing finance systems to suit Councils. Outside of work, James is an active touch football referee and referee coach, as well as an athletics coach.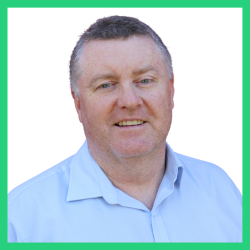 Kelly Stevens


Coordinator Procurement & Fleet - Bass Coast Shire Council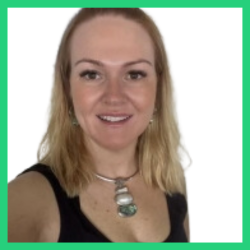 Daisy Price


Procurement Business Partner - Bass Coast Shire Council


Rajesh Sundaresa

| Senior Product Manager

Rajesh is a highly experienced information and communications technology professional with over twenty years of industry experience. He's ReadyTech's Senior Project Manager, Government and is currently pioneering the ReadyTech Rapid Delivery Model on ERP Implementation projects. With his proven track record of directing business and systems change, Rajesh consistently delivers projects on schedule and within budget. He is highly motivated which enables him to quickly grasp clients' concepts, strategies, and deliverables, allowing him to hit the ground running and produce desired results.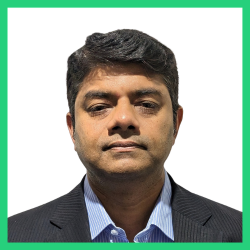 Famous Sharron | iNNOVATE23 MC


Famous Sharron is an experienced entertainer and has hosted over 450 events across Western Australia for clients such as RAC, Rio Tinto, Westfield and local government. You've probably seen her around as the official Face of WA! She is also a proud ambassador for Event Cinemas, Art Gallery of WA, ART ON THE MOVE, and PRIDE WA.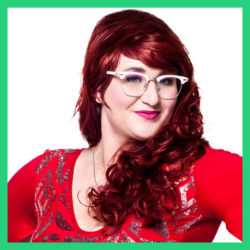 Duelling Didges | Welcome to Country


The Welcome to Country at our Perth iNNOVATE23 conference will be presented by Duelling Didges. No strangers to our iNNOVATE conference, the Duelling Didges duo Heath and Derek are incredibly talented performers whose didgeridoo skills and storytelling are a highlight of the conference every year.