Helping your team to buy right,
every time


Designed to help distributed procurement and commercial operations procure goods and services more efficiently, cost effectively, and at reduced risk, while reducing workload on centralised procurement.
Ready Buy empowers commercial, non-procurement users to purchase goods and services in the right way for your business, by guiding them through the correct buying process without manual intervention. Intuitive system smarts lead users through the Ready Buy experience, ensuring that staff leverage existing quality agreements and follow correct procurement processes from start to finish.
Ready Buy unburdens central procurement teams of administrative overload, helps to shrink maverick spend, and positions procurement as a serious strategic enabler for your business.
Ready Buy is part of our larger procurement suite, Ready Contracts (powered by Open Windows).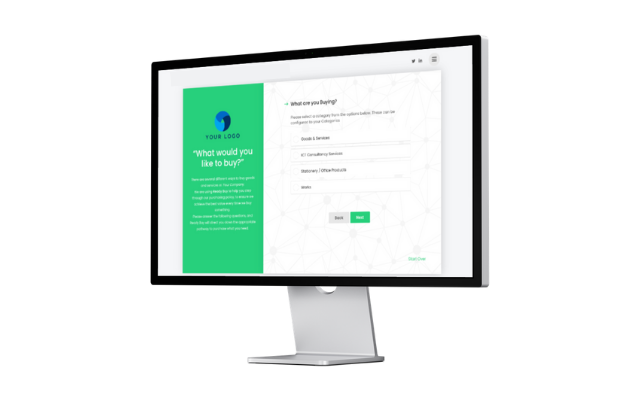 Policy automation
Ensure users follow appropriate processes and buy right every time, with a self-service experience that 'front-ends' and automates your procurement policy across the business.

Zero manual intervention
Shrink procurement lead times and reap the benefits of self-service procurement sooner, with an intuitive, user-friendly interface that leads users through a range of quick questions related to their desired purchase, before determining appropriate next steps.

Reduced risk
Reduce maverick spend, elevate supplier relationships, and shrink lead times with Ready Buy's embedded 'system smarts', which ensure that existing quality arrangements that meet your requirements are always recommended. Where no existing purchasing arrangements are suitable, Ready Buy will automatically forward your buying criteria to your central procurement team, so they can determine appropriate next steps.

Influence positive change
Position procurement as a strategic business enabler and agent of change, by providing teams across your business with an easy-to-use tool that helps everyone buy swiftly, smartly, and compliantly.



Ready Buy is part of the ReadyTech suite of procurement solutions. Our flagship modular procurement suite, Ready Contracts, is Australia & New Zealand's premium source-to-contract solution, trusted by 150+ large organisations and Government departments.