Ready Community
Licensing & Compliance
Simplify permit processes and manage regulatory obligations.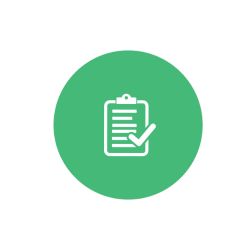 Ready Community Licensing & Compliance is a suite of modules designed to help customers simplify community and consumer permit processes.
Ready Community Licensing & Compliance is underpinned by our powerful inspections engine. Leverage thousands of built-in proven practice templates to drive compliance with regulations associated with local laws, waste water, environmental health and other statutory obligations.
The Ready Community Licensing & Compliance suite includes:
Health Manager

High integrity management of environmental health issues, premises, equipment and licenses is a critical success factor for any organisation charged with the responsibility of enacting public health regulation.
Our world class environmental health management solution is designed in collaboration with Environmental Health Officers (EHOs) and delivers complete integration with any ERP solution.
Easily deployed on-premises or in the cloud, Health Manager helps EHOs better track and register all Food and Health Premises, WasteWater, Tobacco Retailers, and Cooling Towers.
Ready Community's Health Manager provides everything you need to achieve high quality operation of your health management responsibilities while improving visibility, transparency and increasing productivity.
City of Bunbury signs up to Health Manager
Learn more about why the City of Bunbury has selected our world class environmental health management solution to underpin the delivery of outstanding services to its community.
Local Laws Permits


Managing a diverse array of local laws, permits, and licenses is a multifaceted task for councils. These regulations encompass activities of varying risk levels, collectively shaping the organisation's reputation for quality, integrity, and customer service.
Ready Community recognises the importance of streamlining this process and presents a comprehensive, holistic, solution – Local Laws Permits. Designed to ensure a seamless and efficient execution of local laws, this system empowers councils with the tools necessary for maintaining high standards across their operations.
Tailored question lists configuration: Enable users to customise dynamic question lists, adapting to specific circumstances for each permit application.


Permit lifecycle tracking: Effortlessly monitor permits from initial application to final completion, ensuring a smooth progression through every stage.


Renewal management and fee control: Easily handle permit renewals and associated fees, streamlining the entire renewal process for uninterrupted compliance.


Comprehensive compliance management: Maintain complete oversight of compliance with a comprehensive management scope, keeping your operations aligned with regulatory standards.


Integrated permit issuance: Generate permits seamlessly within the system, integrating all necessary components for a cohesive and efficient issuance process.


Insurance oversight: Effectively manage insurance requirements related to permits, providing a centralised platform for comprehensive insurance management.


Holistic bond administration: Thoroughly manage bonds, ensuring their proper handling and utilisation throughout the permit lifecycle.


Field permit review and inspection: Conduct thorough permit reviews and inspections directly in the field, enhancing efficiency and accuracy in the evaluation process.


Council-wide integration: Achieve a cohesive and streamlined approach by seamlessly integrating with other modules, promoting holistic management across your council.
Animals
Comprehensive animal management: Achieve end-to-end animal management capabilities, whether at a state or local level, covering the entire lifecycle of animals.
Efficient registration handling: Effectively manage a high volume of registrations, streamlining the registration process for enhanced efficiency.
Secure online payment capability: Seamlessly process secure online payments through major payment providers for added convenience.
User-friendly interface: Offer a user-friendly interface, ensuring ease of use and navigation for all users.
Microchipping management: Fully control the microchipping of animals, ensuring meticulous management and record-keeping.
Seamless integration: Enjoy seamless integration with other modules, fostering a cohesive and integrated approach across your system.
24/7 public animal records: Access public animal records around the clock, providing convenient and continuous information availability.
Pound management coverage: Address pound management comprehensively, encompassing all necessary aspects for efficient pound operations.
Deceased animal management: Manage deceased animals effectively, handling this aspect with sensitivity and efficiency.
Pet owner access: Grant pet owners' direct access to manage their pets, enhancing their involvement and control over pet-related information.
Puppy farm and breeder registration: Efficiently manage registrations for puppy farms and breeders, ensuring adherence to regulations and proper oversight.
Pension rebate support: Provide support for pension rebates, ensuring inclusivity and accessibility for a wider range of users.
1
Comprehensive town planning management
Due process assurance: Ensuring adherence to established procedures and regulations.
Decision support: Providing tools and insights for informed planning decisions.
Stakeholder communication: Structured interaction with stakeholders for effective collaboration.
Managed customer service: Prompt and efficient customer support throughout the planning process.
2
Seamlessly integrated town planning
Efficient execution: Facilitating high-quality, efficient, and effective planning processes.
Full management: Handling all aspects of Town Planning for seamless execution.
Process optimisation: Streamlining operations to achieve desired outcomes.
3
Enhanced stakeholder engagement
Portal and self-service access: Enabling developers, partners, and authorities to access relevant information.
Efficiency improvement: Driving streamlined processes and improved data quality.
Collaboration facilitation: Promoting effective engagement among diverse stakeholders.
Building Applications
Ready Community's Building module provides everything you need to achieve high quality efficient and effective execution of fully managed building application processes, including:
>
Application lodgement, billing and on-line payment processes
>
Effective stakeholder communication and correspondence management processes
>
Application review, decision support and approval processes
>
Inspection, audit and review processes
>
Transactional risk rating and escalation
>
Correspondence management
>
Service Quality Management
>
Applicant-Centric "Virtual hub'' access
>
Authorised officer mobility solutions
Family Services

Our Family Services Module oversees the efficient management of kindergartens, childcare centres, and third-party providers for streamlined child registration. Designed with community growth in focus, it currently caters to some of Victoria's most populous regions with significant birth rates. Our solution simplifies the child registration journey for daycare and kindergarten, fostering seamless development and offering parents a sense of reassurance.
This module offers a comprehensive solution, seamlessly handling the entire process involving children, parents, and guardians. Moreover, it provides an inclusive approach by allowing parents or guardians to actively participate in the registration process.


Versatile payment management for parents and guardians: Experience hassle-free payment management tailored to parents and guardians, offering flexibility and convenience.


Seamless integration with GIS and property systems: Our system integrates seamlessly with Geographic Information Systems and property databases, ensuring precise distinction of priority access and zoning for child registration.


Attendance assessment with comprehensive tracking management: Track attendance with meticulous detail and access in-depth reports, providing a comprehensive overview of child participation.


Efficient carer note management: Manage carer notes with efficiency and precision, ensuring effective communication and record-keeping.
1
Field-friendly infringement issuance
Rangers can issue infringements while in the field, with immediate data synchronization to the ERP system.
2
Mobile convenience
Capture evidence and record infringements using iOS or Android devices or leverage your existing device investment with full integration.
3
Versatile infringement scope
Cover a wide range of matters including vehicles, individuals, and animals with the ability to issue infringements.
4
Comprehensive data integration
Utilise data from users, mobile devices, external sources, and other systems to manage infringements across their lifecycle.
5
Centralised information access
Access, update, and generate reports, offender letters, and exportable data, ensuring efficient utilisation of all information.
6
Fully customisable system
Tailor the system to your specific needs, ensuring it aligns with your councils' requirements, and supports privileges and security measures.
Parking Permits


Discover seamless control over parking access with our advanced Parking Permits module. Designed to streamline the entire lifecycle of parking permits, this module empowers efficient management and renewal while offering real-time permit verification for a hassle-free parking experience.


Comprehensive parking permit lifecycle management: Effortlessly oversee the complete lifecycle of parking permits, from issuance to renewals, ensuring a well-organised and efficient process.


Instant parking permit lookup: Access real-time permit information swiftly, providing immediate verification to enhance parking control and management.


Automated eligibility criteria calculations: Utilise automated calculations to determine eligibility criteria, simplifying the process of permit approval based on predefined rules.


Inclusive permit types: Support various permit types, including electric permits and printed permits, catering to a diverse range of parking needs.


Residential and staff area management: Effectively manage both residential and staff parking areas, ensuring optimised allocation and utilisation of parking spaces.


Inspections and car spot management: Facilitate inspections of permit areas, including efficient car spot management, to maintain compliance and enhance parking space utilisation.