Ready Community
Customer Experience
Drive deeper engagement with your customers through integrated customer relationship management.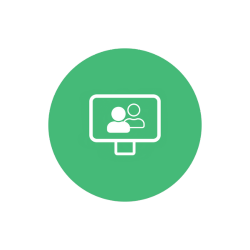 Ready Community Customer Experience is a CRM designed specifically for local government that empowers customer service staff and puts the needs of residents and ratepayers at the forefront of your organisation.
The cloud-based platform manages customer interactions from start to finish, enabling users to create a customer request workflow to direct your customer requests to the correct department and staff member. With mapping integration to your GIS system, customers can pinpoint the location of their request.
Consolidate government operations and integrate information throughout the entire organisation. Simplify processes across a broad range of services delivering real efficiency gains to all stakeholders. Keep track of your service delivery and centralise your management with Customer Request Management.
Features
Manage all customer requests using Ready Community Customer Experience – from fallen branches and barking dogs to abandoned vehicles.
Online portal
For managing service requests, so you can track progress and view outstanding actions
Customer request workflows
Direct customer requests to the correct department and staff members
Mapping integration
Integrate with your GIS system to help customers pinpoint the location of their request
Mobile app available
Your field officers can respond to and update customer requests whilst out in the field
Set reminder notifications
Alert the assigned staff member based on your Service Level Agreement (SLA)
Benefits
Customer information is always up to date with a two-way sync of contact information between Ready Community Customer Experience and Ready Community Contacts.
1
Improved user experience
For your customers, with an easy to use and intuitive online customer portal
2
Improved productivity
Improve efficiency within the workplace with the creation of complex workflows and built-in approvals processes
3
Single view of the customer
Enables information to be shared between your departments in order to better serve your customers
Drive customer centricity 

Effective customer service doesn't happen by accident. It requires a service-centric approach in which services have defined methods of delivery and service quality targets.
Every customer service request needs to be tracked, logged, traceable and visible through to a complete request closure. Where necessary, different categories of requests need to be channelled to suitably trained staff who have been authorised to execute those processes.

Every customer interaction (by phone, email, letter, fax or online access) should be captured to give you the greatest visibility and corporate memory of your transactions.
Ready Community's Customer Experience module provides everything you need to achieve high quality, efficient and effective execution of fully managed customer service processes, and underpin your council's path to customer centricity.