Meet the Team - Kavita Dalal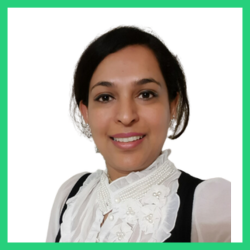 In January this year, Kavita joined the ReadyTech team as an Implementation Consultant. Her current role involves support the implementation of various Ready Community solutions as well as resolving help desk tickets related to implementations or upgrades.
Kavita has been working in the IT industry for over 13 years and has held roles such as Systems Administrator and Systems Analyst. She has also worked for major global companies such as Fujitsu, AstraZeneca, James Hardie and Austral Ships. We're incredibly lucky to have Kavita's experience and wealth of knowledge on our side here at ReadyTech.
Kavita's IT journey began when she studied a Bachelor Computing & Information Systems at the University of Western Sydney. After completing her studies, Kavita has continued to gain and develop skills that she now brings to our team including strong Project Management skills and being a Microsoft Certified Professional & Certified Engineer. She also holds qualifications and certifications in financial services and is a Cisco Certified Network Associate. Safe to say that Kavita has all bases covered when it comes to Information Technology!
Kavita likes to live by the mantras of 'Never give up' and 'It's never too late to start again' - powerful statements which she demonstrates daily through her strong work ethic and positive attitude. In her spare time, Kavita loves to settle down with a good Netflix show and is an avid fan of the Netflix series, Manifest. When she's not invested in her Netflix series, you can find her relaxing by the beach, listening to Indian Bollywood tunes, grabbing a bite to eat somewhere new and spending quality time with her family.
We really value Kavita's experience and work ethos here at ReadyTech. Thank you, Kavita!