VETtrak consists of a front-end application and a back-end database.
We believe in flexible deployment on all systems. Any of the following installation methods are possible: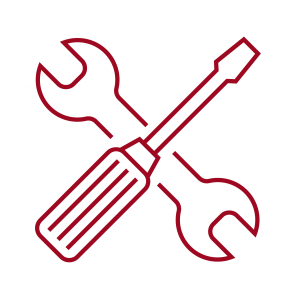 Install both on a single workstation.
Install the application on a workstation and the database on a server.
Install both the application and the database on a server, and the users access the application via a shortcut. In this case there is no software to install on the client.
'Published' Citrix / Windows (Terminal) Server Application.
Access Anywhere Hosted Customer Requirements
Operating System
Client workstation: Windows 8.1 and up (including Windows 10 and 11), or macOS 10.13 and up.
Remote Desktop clients on other platforms (e.g. Android/iOS/Linux) may work, but are not supported.
Note: Client machine must support TLS 1.2 encryption.
Bandwidth Requirements
VETtrak-hosting requires an internet connection of 100 kbps per user. This needs to be a constant, consistent connection, preferably with Quality of Service (QoS) on remote desktop protocol traffic (port 3389). We also recommend that UDP 3389 and UDP 3391 are also freely allowed to provide optimal performance).
Note that we also have a service that tunnels your RDP sessions over port 80/443 which are standard internet ports. Please contact us for more information and to implement this connection method.
VETtrak web ports are accessible over port 80/443
High-latency connections (such as satellite and 3G connections) are not recommended.
Locally-installed System Requirements
Client workstation: Windows 8.1 and up (including Windows 10). Windows 11 is "untested and no support is offered at this stage. macOS is not supported for on-premises hosting.
Server:
Windows Server 2016 or later with Internet Information Server (IIS) installed running .NET framework version 4.6 (or higher), server hardware specifications in accordance with Microsoft recommendations.
For document storage applications (FileTrak and VTdocs) requirements will vary per organisation. For a small document database for a 500 student system there should capacity for 20 Gb minimum.
Recommended:
SSL certificate highly recommended for enabling HTTPS for Web Portals.

Microsoft SQL Server database platform is recommended for organisations using VETtrak web applications.
VETtrak licensing is based on named user licenses. Each license is allocated to a specifically named user for their own use.
Memory: 100MB
HDD Space: Around 500MB for complete install
Database Requirements
Microsoft SQL Server Database Engine (2012, 2014, 2016, 2017 and 2019, including Express Editions) can be used.
Licences of Microsoft SQL Server are up to the purchaser.
MS SQL Server database engine: See Microsoft documentation
Database size MS SQL Server: Initially about 55MB but will grow depending on usage. A database for 5000 students and their information (without images) would normally be around 180MB. (Not including .LDF files).
Document database should be considered separately.