VETtrak's Survey Solution
VETtrak's add-ons were built in response to the ever-changing needs of VET organisations, which is why we've introduced VETsurvey.
VETsurvey is a fully compliant survey creator, built specifically for education institutions. It allows for the easy creation and distribution of surveys for all training organisations, large and small.
How VETsurvey Works
RTO staff can log on to the VETsurvey administration function in order to create and edit new or pre-populated surveys to students.
Students can then complete the survey online through their browser before submitting their surveys back to the RTO. The surveys can be used via email and online by participants, or for administrators to process hard copy forms into the web system.
Stand-Alone Add-On
VETsurvey operates as a stand-alone product: it does not integrate with VETtrak. You can install and use VETsurvey as your questionnaire function with or without VETtrak. Speak to us about VETsurvey's system requirements.
AQTF Reporting
VETsurvey is pre-populated with surveys compliant to all AQTF reporting requirements. It includes on-the-job program, course completion, learner engagement and employer satisfaction questionnaires.
Reports can be easily generated and exported as required through VETsurvey; there are a wide range of reports to suit audit purposes and compliance reporting.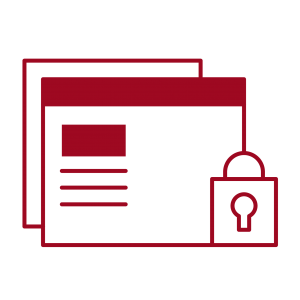 Support Services
VETsurvey is a hosted and supported solution, with a dedicated support team ready to provide product and technical support for all customers.
Our help desk operators are always available to help you.