Document Storage for the VET Industry
Document storage is a vital aspect of organisation and management for communicating new information.
RTOs frequently mismanage their high volume of documents through the lack of a comprehensive online filing system: workflow becomes strained, documents get lost, risks are heightened, and printing and storage costs increase dramatically.
FileTrak is VETtrak's innovative and user-friendly document storage solution, securely keeping your files in one easy location. FileTrak offers a streamlined answer to efficiently storing, downloading, sharing and distributing digital documents, minimising the risk of document mismanagement, and lowering all-round costs.
VT Docs is a new web portal product that allows you to store your documents in VETtrak and access them from anywhere, at any time, right from your favourite internet browser. You can store documents against virtually any of your VETtrak records, making your important documents easy to find and manage. VT Docs is completely responsive, allowing you to upload from a mobile device, a tablet, a laptop or a desktop PC. These same documents can also be made available for download in the Student and Trainer Portals, making distributing documents to staff and students a breeze.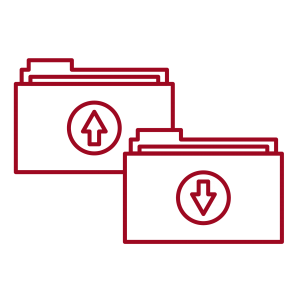 Flexible Document Storage
Links documents in FileTrak to VETtrak
Safe & secure document storage in centralised location
Simple upload/download storage process
Allows access from any location, through web browser
Minimise Risks with Centralised Location
Lowers Costs of Paper Printing & Storage
Legally Compliant & User-Friendly
Maximum Storage Without Slowing You Down
Documents in FileTrak are stored in an attached document database that sits alongside your regular VETtrak database, allowing large files to be stored and retrieved without compromising the performance of your VETtrak platform.