CRM and work item manager for RTOs
Keep your team connected with a simplified process for managing communications and tasks that integrates with VETtrak.
VETembark is a centralised collaboration platform that creates discrete workspaces and shared inboxes for each team or activity. Any and all inbound emails, replies, attached documentation and internal notes are all captured – creating a compliance-ready audit trail.
Quickly transform communications into action. Once emails are received to a designated inbox, create actionable work items, assign a status, and delegate to the appropriate team member.
Ensure everyone's on the same page – literally. At a glance all your staff can see an item's status, who they're assigned to, and what's next. VETembark creates discrete workspaces for your activities, each with a shared inbox that's accessible to all relevant departments.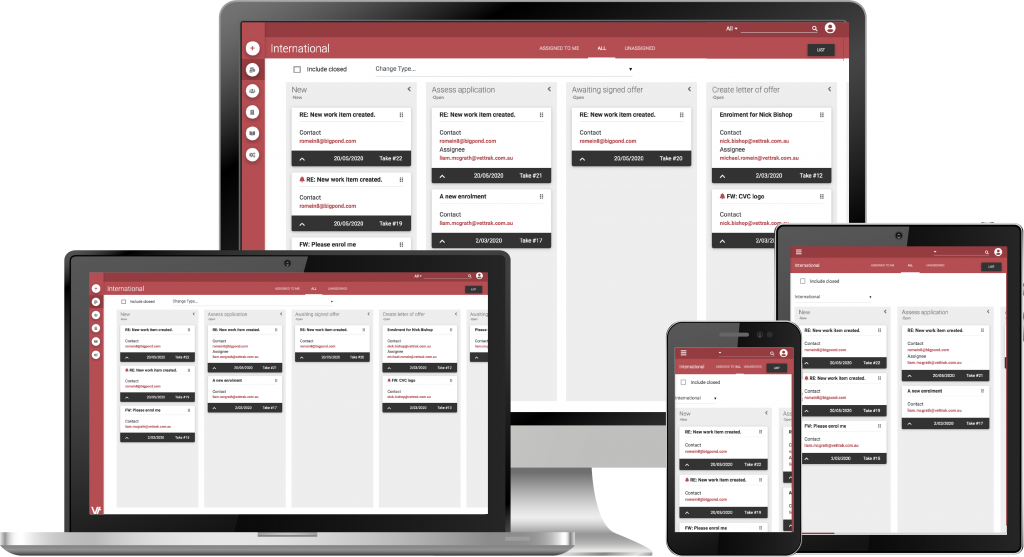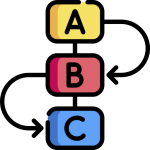 Manage pre-enrolment progression
Faster enrolments are just the beginning
Improve the efficiency and speed of your pre-enrolment process. Manage and track multiple stakeholders during your pre-enrolment process, collecting their interactions with students and each other, their documentation – all within a simple shared interface. Simplify student progression from application to enrolment.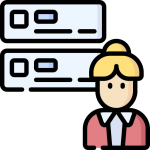 CRM & pipeline management
A lead management process you'll actually use
VETembark provides an easy-to-use drag-and-drop interface to manage your inbound leads and tasks from start to finish. This centralised system enables teams to receive, review, delegate, and action quickly and easily. Collate inbound documents and communications, and share internal notes to aid progression. Reimagine lead management.
Multi-stakeholder processes
A problem shared is a problem halved
Reduce the complexity of managing tasks across your team, departments, or third parties. VETembark's drag-and-drop interface, and customisable work items, make it ideal to collect, share, and delegate tasks towards completion. From complaints management, WH&S, grievances register, to continuous improvement – make it your own.
CRM capability in VETembark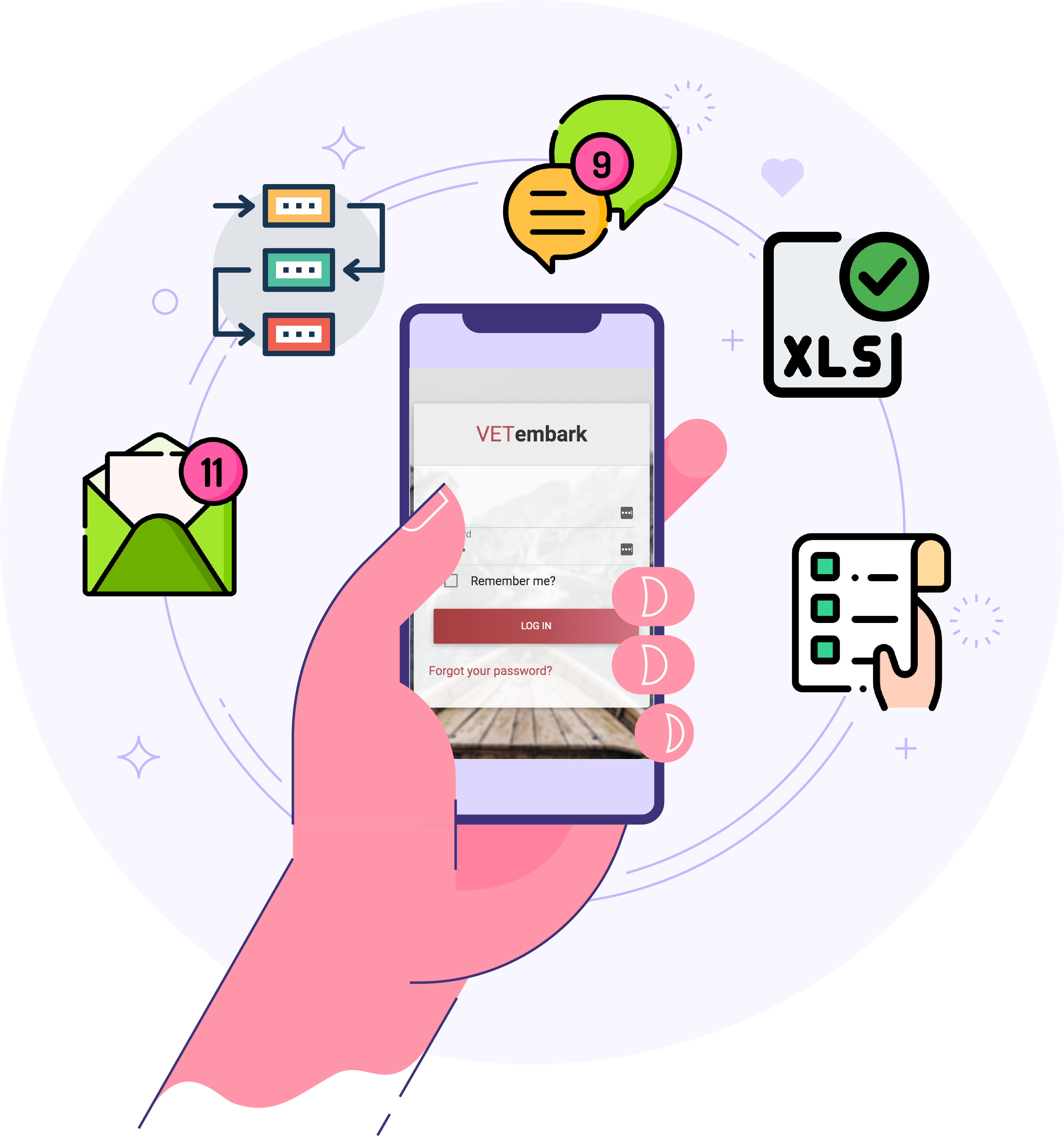 Set up VETembark
Once you've decided to go ahead, we'll link your VETtrak to VETembark using the purpose-built API.
Note: To use VETembark you will need to be hosted with VETtrak and have access to the API (that is, be on an Enterprise or Enterprise+ license)

Add teams and team members
Create shared workspaces for your respective teams, then invite your staff into them. Set-up discrete workspaces for lead management, international and domestic pre-enrolments, complaints registers and more, each with it's own distinct email to capture any inbound to-do's.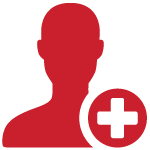 Manage your to-do's
With your discrete teams and workspaces in place, you're ready to manage inbound and internal work items. Choose which workspace an activity belongs to, action or delegate the work item, then drag-and-drop it to update it's status.
If you're using VETembark for international or domestic pre-enrolments, student records can be pushed into VETtrak in a pending status for final review. You can even set-up your VETenrol enquiries to push directly into a dedicated workspace.
Streamline your to-do's progress from creation to completion.