Streamline credential distribution with Qvault
Issue AQF compliant digital certification with the click of a button.

What makes Qvault a game changer?

100% integrated with VETtrak, JR Plus and VETtrak Cloud

75% cheaper than issuing certificates manually

100% secure and AQF compliant

Achievements are shareable across 170+ platforms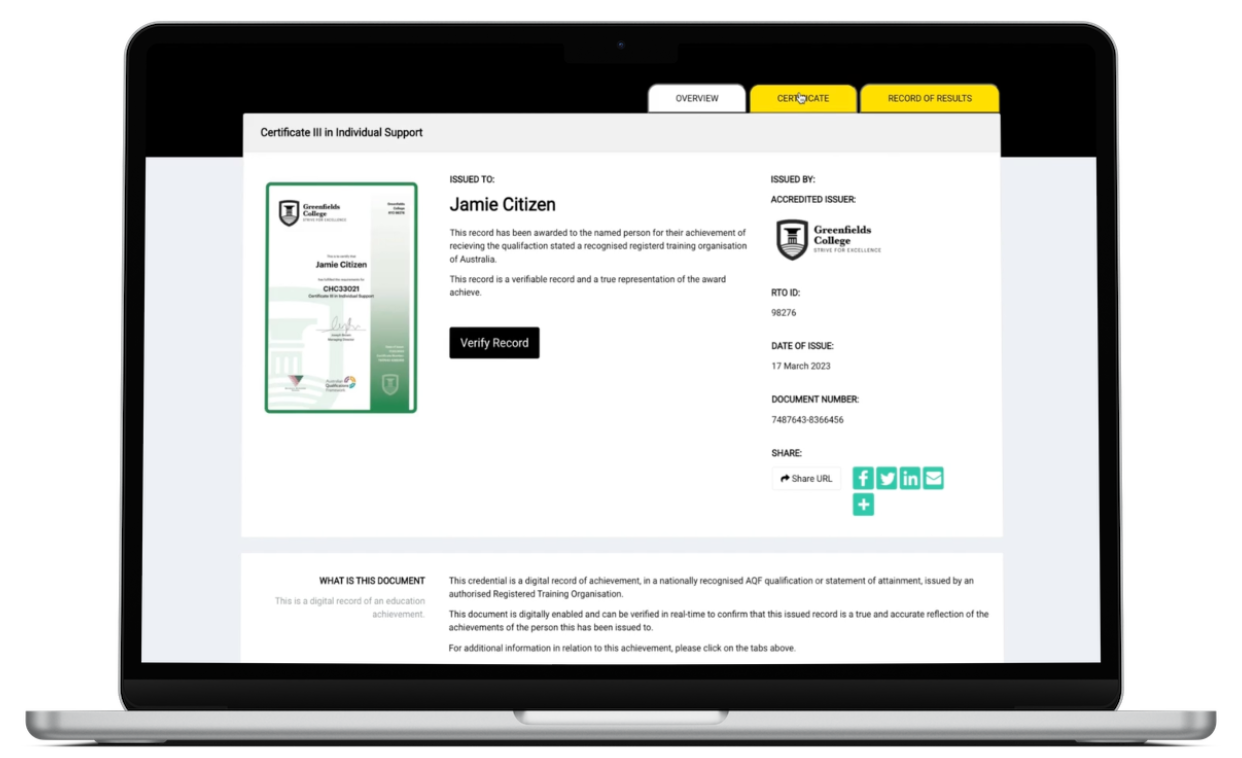 Send certificates with ease
Issue certificates using your existing workflow, then send to Qvault to handle the rest!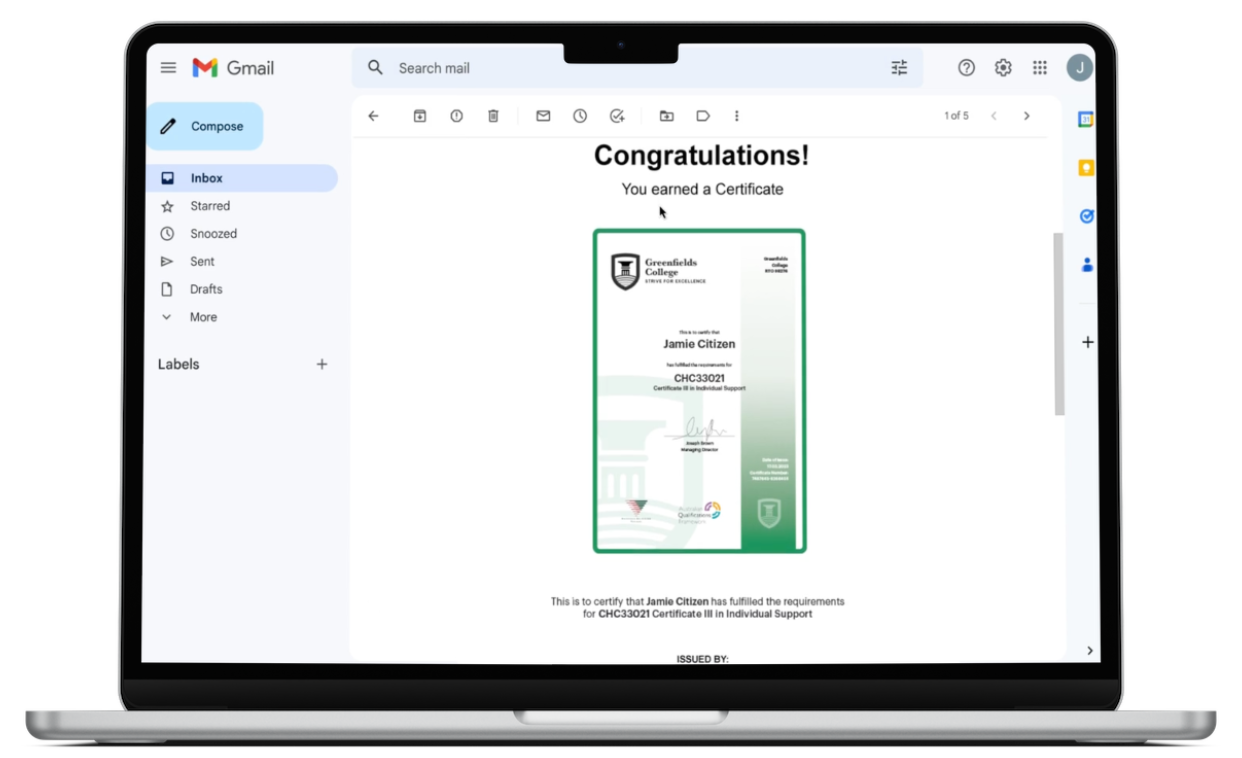 Accelerate credential issuance
Students receive access to their AQF compliant qualifications and their digital backpack via email in minutes.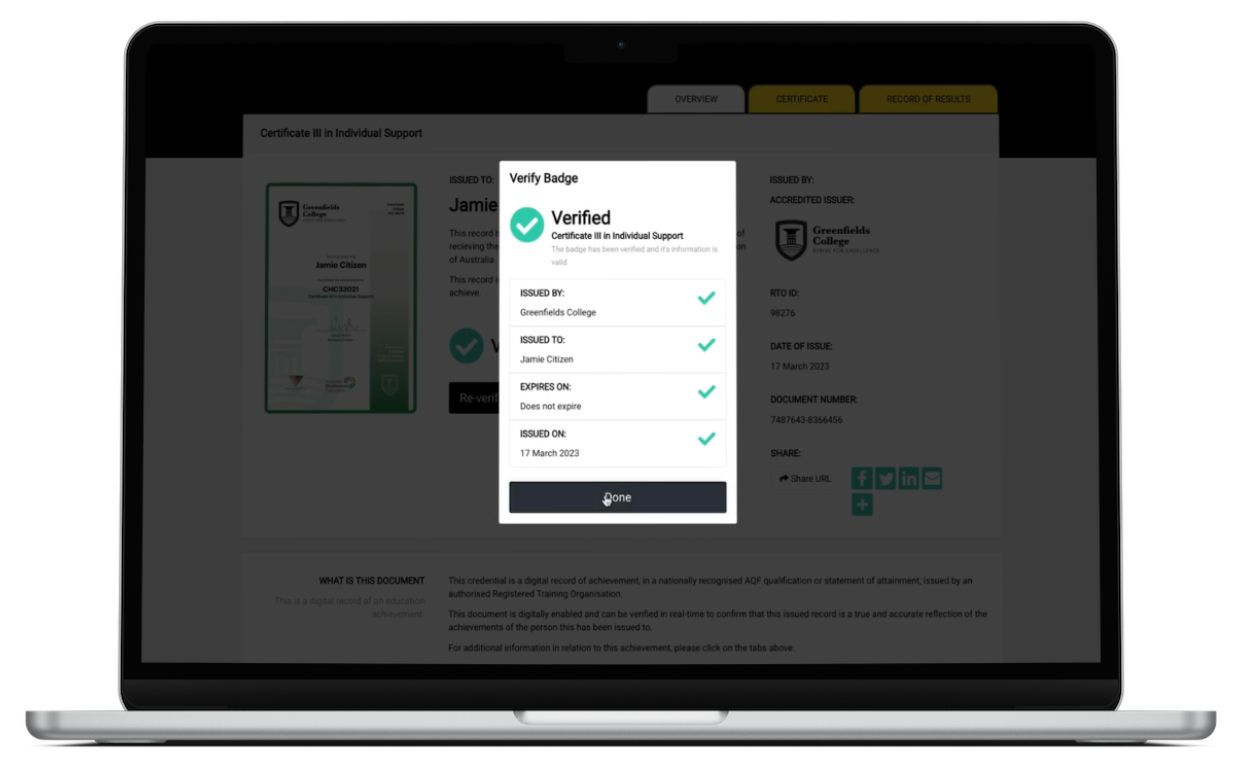 Easily verify certifications
Qvault certificates can be verified in real-time, showing what the student has achieved, when, and by which organisation, reducing the risk of forgeries. Save time and effort
Save your admin team up to two weeks in certificate issuing time by eliminating manual processes and finding lost certificates

Drive down costs
Reduce the cost of issuing certificates to students by 75%

Unlock growth through social media
Student sharing of qualifications across platforms unlocks the opportunity of more enrolments to your RTO
Benefits for your students

Instantly share your achievements
Students can easily share their achievements on more than 170 different social media platforms

No more unnecessary fees
Students' certificates are stored safely in their digital backpack, meaning they'll never need to pay for another reprint

Securely store credentials
Conveniently store all certificates, across every participating training organisation they've studied at, in one place
JR Plus x Qvault Digital Credentials
VETtrak x Qvault Digital Credentials
Latest Digital Credential Blogs

Social media platforms are just a part of life for today's students in Australian tertiary education and training. In fact, market research shows that almost 90% of Australia's 18- to 29-year-olds are checking in daily on social media.

In a world of paper qualification certificates, there's always the risk fake, forged certificates could be in circulation in the job market, getting 'graduates' of local education into jobs for which they don't really have a qualification.