All your employee and learning management needs in one place
Home to a suite of enterprise skills management and learning technologies, ReadyTech is a trusted partner for some of the biggest L&D brands including BHP, Rio Tinto, VW and Transport for NSW.
How Learning & Development teams build competitive advantage with ReadyTech
Bridge the skills gap
See the skills you have and the skills you need across your entire workforce. Train your workforce in areas of skills need with development pathways.

Offer continuous learning
Map continuous learning journeys that stack skills and codify advancement, ultimately helping your workforce to be always learning on the go.

Scale easily whilst protecting your data
Ramp up or down your systems based on your organisation's training needs. We make sure that your workforce data is safe and protected according to certified standards.
Be connected and unified
Remove the complexity of managing multiple systems by using one simple platform. Our modern, configurable & Open API architecture and infrastructure are built to connect to a best-of-breed Ecosystem of EdTech solutions.

Unrivaled customer service
Supporting more than 1300 education providers in Australia, enjoy support and service that you can rely on, with customer satisfaction in excess of 90%.

Our success story with Transport for New South Wales


"Our main aim at Transport for NSW Learning & Development is to use taxpayers' money effectively and JR Plus is helping us achieve that mission. We have eliminated a lot of waste and future integrations will help us tighten our processes to deliver more comprehensive compliance and cost benefits. JR Plus meets all of the requirements of a leading public sector enterprise RTO, including its ease of use and ability to save on time and cost through automation."
Prem Srinivasan, Learning Quality and Compliance Lead
Power your training with our market-leading solutions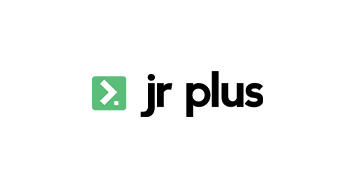 JR Plus brings enterprise skills management together with individual employee learning pathways, giving you a new way to maximise people power in fast-changing industry environments. Track and measure skills across large workforces while managing pathways for individual employees and entire organisations.

The perfect blend of beautiful, intuitive technology and localised experience when you need it most. Powered by aNewSpring, ReadyTech's new learning management system enables L&D leaders to personalise learning based on individual learning goals and results, and maximise peer-to-peer learning through group activities and online communication tools. Customised to comply with Australian industry standards, we're helping L&D leaders – like you – to confidently evolve their offering and boost learning outcomes.