Purpose-built for the education sector, we've created your one-stop-shop to address today's challenges throughout the student lifecycle, right from enrolment to engagement, management and retention.
Powered by a progressive, scalable, and easy-to-use solution, we support the trainers of today to tackle the compliance and regulation complexity of tomorrow.
Purpose built for educational institutions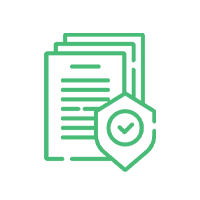 Effortlessly manage compliance
Our purpose built solutions take the effort out of managing compliance – Meeting all state funding contracts, AVETMISS, VSL, Fee-Help, we've got it all covered.

True Cloud Technology
Cloud products for the education sector to deliver a progressive, scalable and easy-to-use solutions that drives true student and business outcomes.

Best-of-breed LMS
Ready LMS enables educators to create and deliver highly customisable and adaptive learning programs, even for the most complex student journeys.

Unrivaled Customer Service
Enjoy support and service that you can rely on, with customer satisfaction in excess of 90%.

Reporting
Get right data at the right time, using our automated reporting features powered by machine learning.
Maximise your impact with our product suite for education
We provide a powerful, open student management product ecosystem that includes leading skills assessment, learning management and behavioural science capabilities.