Justice
ReadyTech delivers digital scheduling and listing system for HMCTS
Customer overview

HM Courts & Tribunals Service (HMCTS) is responsible for the administration of criminal, civil and family courts and tribunals in England and Wales.
The UK justice service is a huge and complex operation. Until recently, courts were still largely manual, paper-driven operations, with decentralised, inconsistent administration processes.
In 2016, HMCTS launched an ambitious, £1bn programme of reform that aimed to modernise the justice system, reduce complexity and provide new ways for people to engage. HMCTS intends to achieve its aims by introducing new technology and working practices to modernise the administration of justice, where appropriate, moving activity out of the courtroom, streamlining processes and introducing digital channels for people to access services.
Central to the reform programme is new digital scheduling and listing systems which will be rolled out across most courts and tribunals.
The Challenge
One of the most complex functions in the end-to-end justice service are hearings. Hearings require judges and other judicial staff, public court users such as defendants, legal representatives, and other citizens coming together at the same time, historically in physical courtrooms or hearing centres.
Scheduling these scarce resources in the optimum way to align with judicial decision making on the hearings, is a challenging and complex task, traditionally requiring a huge manual scheduling effort.
An effective Scheduling and Listing capability was one of the key requirements and one that offers some of the greatest benefits from the overall reform programme.
The Solution
HMCTS decided to source a proven Scheduling and Listing module and went to open tender through the G-Cloud 11 government procurement service in mid-2019.
Following a rigorous, competitive procurement process, ReadyTech was selected to provide a hosted, cloud version of the Ready Case Scheduling and Listing module.
Project Delivery
The scope, depth, and complexity of requirements made this an extremely challenging project. During the 6-month design phase, HMCTS and ReadyTech staff worked closely together to evaluate and document the wide range of operational, integration, compliance and reporting needs. A collaborative design and agile delivery approach was then used to deliver an effective solution.
As COVID-19 struck, the project was delivered almost entirely remotely, with teams in Australia developing the solution to support the local UK delivery managers. The UK lockdown led to increased use of remote hearings; a transition made easier with the new technology.
During the build, the project scope was extended to include the Ready Case Resource Management module. This module supports efficient management skills, availability, court and tribunal rooms, ancillary equipment, and other resources.
Following a six-month implementation window and a two-month pilot, HMCTS began to roll out Ready Case more widely across civil and family courts in England and Wales from June. This was completed by 2022 leading to all scheduling and listing activity became consolidated in one place.
The Result
The new cloud-based Ready Case Service is integrated with two new HMCTS case management systems. It provides real-time visibility on resource availability, and schedules hearings in real-time, in an efficient way.
Peter Nanayakara, General Manager of ReadyTech Justice said: "We are delighted to have been awarded this contract and to be working with HMCTS as it delivers on its reform plans.''
''This contract will allow HMCTS to modernise how it administers cases and we're looking forward to working together to improve the experience for all court and tribunal users in England and Wales."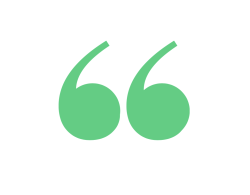 ''This is a significant step towards achieving our goal of bringing the Courts and Tribunals Service into the 21st Century. Listing can take a huge amount of time for our hardworking staff and this investment will support them to focus on important work helping all court and tribunal users."
HM Courts & Tribunals Service
The new service is improving HMCTS scheduling and case listing process and will:
Reduce waiting time for hearings to take place and increase confidence that hearings will proceed when scheduled.
Increase the quality of service offered to the public and legal professionals.
Improve visibility of the availability and use of Courts and Tribunals buildings.
Reduce administrative tasks so that skilled staff can focus on the more complex ares of hearing management.
Improve auditing of listing activity at a national level.
Generate data to deliver insights such as how effectively people with protected characteristics are accessing Courts and Tribunals.
You may also be interested in