Justice
CDPP drives greater agility, connectivity and flexibility with ReadyTech
Customer Overview

The Commonwealth Director of Public Prosecutions (CDPP) is Australia's federal prosecution service.
The office of the Commonwealth Director of Public Prosecutions (CDPP) is an independent prosecution service established by Parliament to prosecute alleged offences against Commonwealth law. It aims to provide an effective, ethical, high quality and independent criminal prosecution service for Australia in accordance with the Prosecution Policy of the Commonwealth.
Its purpose is to prosecute crimes against Commonwealth law through an independent prosecution service, this is responsive to the priorities of our law enforcement and regulatory partners, and that effectively contributes to the safety of the Australian community and the maintenance of the rule of law.


The Challenge
As part of its strategy to transform into a digitally enabled workplace, the CDPP needed to replace a number of in-house developed, legacy systems.
CDPP required a new approach to support its future operational and compliance needs. These needs included the demanding Governmental Digital Transformation policy and Digital Continuity 202 policy.
For the CDPP, these changes were essential to enable staff to more efficiently and effectively deliver prosecution services.

The Solution
Following a public tender process, the CDPP signed a contract with ReadyTech in October 2017 to implement MCMS and SharePoint. This implementation for CDPP, powered by Ready Case solution, is a tightly integrated platform, providing an end-to-end solution.


The Result
In October 2018 the organisation went live with an integrated case and document management solution from ReadyTech.
The scope, depth, and complexity of requirements made this an extremely challenging project. During the 10-month deliver phase, CDPP and ReadyTech staff worked closely together to evaluate and document the wide range of operational, integration, compliance and reporting needs. A collaborative design and agile delivery approach was then used to deliver an effective solution which leverages the latest features of MCMS and SharePoint.
The outcome is a fully integrated, configurable, end-to-end platform. This platform supports case management, document management, records management, decision outcomes, court diaries, time recording, event management and workflow automation. Complex prosecution documents are created through a document wizard, further supported by SharePoint collaboration tools.

The Future
Using the Ready Case platform, a comprehensive reporting framework is being developed for management reporting, statutory reporting, and process transparency.
The solution is expected to help the CDPP workforce to be more agile, connected and flexible. Comprehensive and configurable workflows will improve operational efficiency, and also strengthen statutory compliance. Document collaboration features will be very useful for staff working on complex legal documents. The reporting framework opens up new opportunities for greater transparency, and the organisation can also easily re-configure their systems as requirements change in future.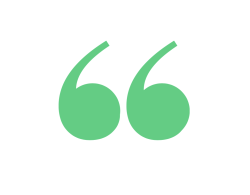 ''The system is one of the most transformative projects the CDPP has ever undertaken.''
The Commonwealth Director of Public Prosecutions (CDPP)
You may also be interested in