Digital Activation Modules (DAMs)
Harness behavioural science, innovative technology and data analytics to drive world-leading out omes for employment providers.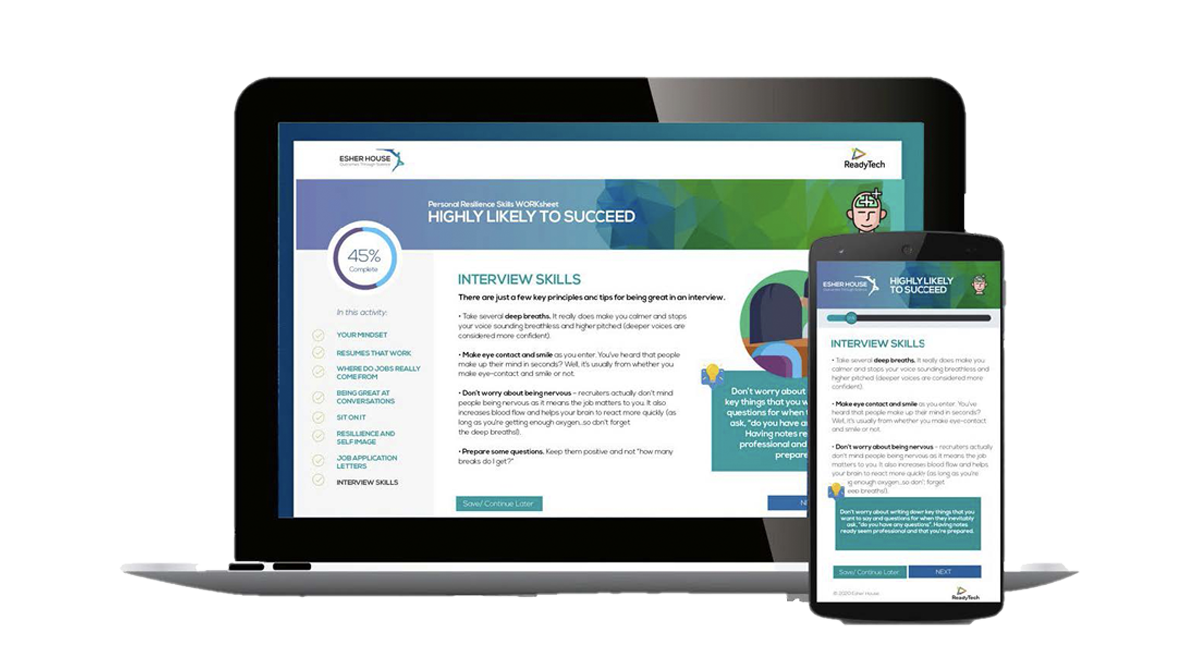 A digital first experience for jobseekers
Esher House's new Digital Activation Modules (DAMs) enables employment service providers to deliver an autonomous, innovative and digital first experience for job seekers. Truly understand your job seekers and provide engaging and targeted support, helping you deliver remarkable increases in sustained employment outcomes.
Self Service
Give jobseekers total control and support of their assessments at the palm of their hand.

Efficient
Improve complex intervention support thats allows you to focus on delivering enhanced services.

Outcomes
Significantly improve outcomes with digitally engaging and targeted support.

Future Driven
Digitally service your job seekers and prove your operation model meets the 2022 criteria.
Create and send activities directly to job seekers via SMS or email and send automated notifications to help job seekers progress through their activities at any time, on any device.
Harness 1 to 1 coaching guides that are backed by behavioural science and 'stage matched' to the jobseekers mindset and attitude.