Meet the Team - Eva Christensen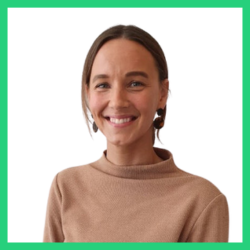 Earlier this year, Eva joined the ReadyTech team as an Implementation Consultant specifically focusing on reporting and compliance. New to the IT industry, Eva is enjoying being immersed in learning about a new industry and all that comes with it.
A day for Eva here at ReadyTech consists of setting up and testing dashboards with reports for customers and assisting customers with any issues. She also leads 'Discovery' workshops with new customers.
Eva has a well-rounded understanding of business and studied a Bachelor of Commerce at Curtin University. After finishing university, Eva spent 5 years at a not-for-profit organisation in Subiaco, helping university students learn more about economics and philosophy. She was often tasked with bringing old legacy systems/documentation together and implementing new and improved processes organisation wide.
When Eva isn't in the office, she is looking after her 8-month old son who is always up to some sort of mischief! She also enjoys cooking, reading, and playing fetch with her dog. Fun fact about Eva: she was born in the beautiful city of Copenhagen, Denmark!
Eva is an enthusiastic team member and is thrilled to implementing her skills in a fast-moving industry. She has a passion for problem-solving and enjoys trouble-shooting issues that need to be resolved. We're lucky to have you, Eva!