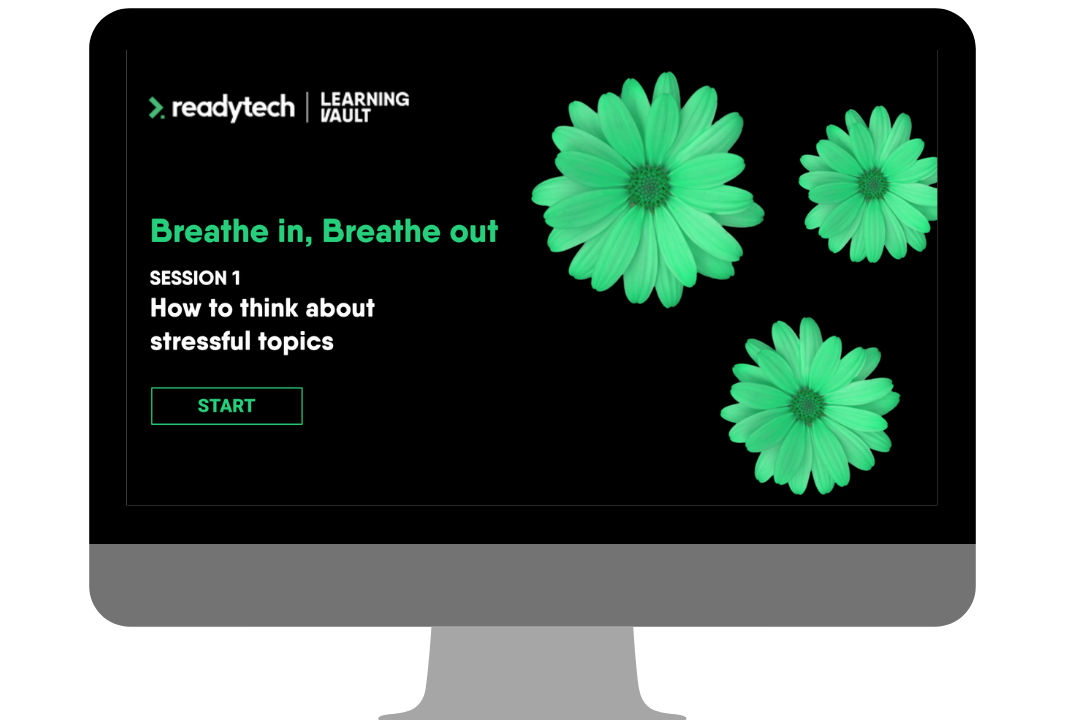 Breath in, Breath out
The prolonged stress from the pandemic has compromised the mental wellbeing of employees around the world. That's why we've partnered with Australian content creators, Learning Vault, to offer you a FREE Wellness Course designed to help you look after yourselves and improve your mental health!

Seamless user experience
We've built this course on our market-leading learning management system, aNewSpring, with an intuitive user interface.

Practical takeaways
After completing this course, you and your team will take home actionable insights to improve your mental wellness.

Available on any device
Access the course on your mobile or your desktop whenever and wherever you are.