Purpose-built for the VET sector, we've created your one-stop-shop to address today's student engagement, management and retention challenges.
Powered by a progressive, scalable, and easy-to-use solution, we support the trainers of today to tackle the compliance and regulation complexity of tomorrow.
Understand your students and engage with them in real-time

The Challenge: Digital Transformation
Between evolving student expectations and quickly shifting pandemic trends, providers face enormous challenges creating digital experiences that students love while improving operational efficiency, agility, and revenue.

An EdTech Ecosystem
Creating world-class student experiences starts with an open, connected and inclusive technology stack that covers your entire student journey, starting from enrolments and payments to student work pathways in a single ecosystem.
We can help
That's why we have an open API approach where we bring together best-of-breed solutions to solve your problems across the entire student journey. As a result, we have your one-stop-shop answer to student engagement, management and retention challenges.
What makes

ReadyTech's

Student Management System

VETtrak

unique to RTOs?
No Compromising Compliance
Make compliance an integral part of your RTO processes – Meeting all state funding contracts, AVETMISS, VSL, Fee-Help, we've got it all covered.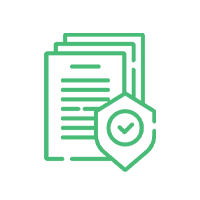 True Cloud Technology
Meet VETtrak Cloud – A purpose-built Cloud product for the VET sector to deliver a progressive, scalable and easy-to-use solution that drives true student and business outcomes.

Best-of-breed LMS
Powered by aNewSpring, ReadyTech's learning management system (LMS) enables educators to create and deliver highly customisable and adaptive learning programs.

Unrivaled Customer Service
Supporting 1,300+ RTOs across Australia enjoy support and service that you can rely on, with customer satisfaction in excess of 90%.

Reporting
Substantiate all the above and more with the right evidence and right data at the right time, using our automated reporting features powered by machine learning.

Reimagined online, VETtrak Cloud allows you to securely access VETtrak (via your browser) from anywhere, combining the student management features and customer service you love with ReadyTech's market-leading cloud technology.

Our best-of-breed learning management system (LMS) is powered by aNewSpring, backed by 20+ years' of experience supporting education and training providers to manage complex student journeys and adhere to strict compliance standards.​

Skills assessment technology, Ready Skills, brings vocational education providers, apprenticeships providers, employers and students together using an online, mobile skills information management platform.