Kalgoorlie-Boulder strikes gold with Altus Financials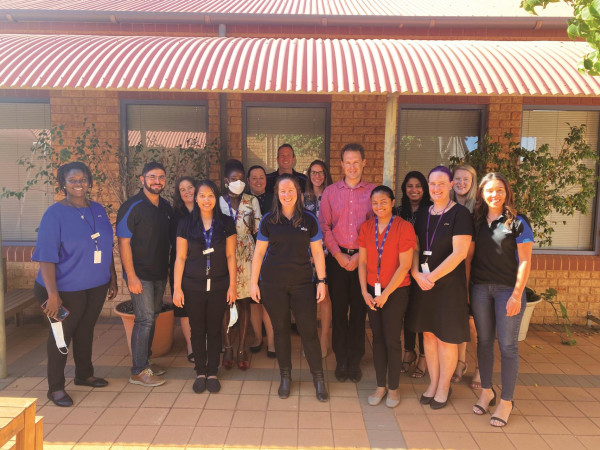 The City of Kalgoorlie-Boulder is a large local government servicing over 30,000 people in the Goldfields-Esperance region of Western Australia.
The City needed a comprehensive financial management and accounting system to modernise their current processes. Being a longstanding IT Vision customer and SynergySoft user, the City partnered with IT Vision in late 2021 to become an Early Adopter partner for Altus Financials, with go live expected late this year.

As IT Vision's largest product offering, Altus Financials is a comprehensive portfolio of financial tools delivered through a simple, highly engaging user interface. It is a cloud-based management system that translates older processes that were previously manual and paper-based and systemises them into a product that is easily accessible anywhere and at any time. The system is built with high levels of cybersecurity, business continuity, audit control, organisational governance, and workflow to ensure a seamless user experience.

"Altus Financials was developed in collaboration with real users based on real experiences, so we could ensure it met the ongoing needs of our current and prospective clients," said Product Manager Eliza Sbizzirri. "We see Altus as a constant work in progress. As our clients' businesses evolve, so do we."

The City of Kalgoorlie-Boulder is the second local government to adopt Altus Financials, after the Shire of Gingin went live in October 2020. As an early adopter, the Shire of Gingin played an active role in shaping the product and ensuring it was fit for purpose. Now, Altus Financials is being tested by a significantly larger local government authority in the City of Kalgoorlie-Boulder.

The IT Vision team have made regular visits to Kalgoorlie to work with City employees, understand their internal processes and made key modifications to the product based on the City's needs.
"The IT Vision team communicates often with us, and we hold regular meetings to bring up issues and have them resolved in a collaborative manner.'

Martina Liu, Accountant.
The project is ongoing with phases of the implementation in progress, with completion expected in November 2022.