Technology & Innovation
The inspiring transformation story of Victoria's most complex TAFE
Phillip Murphy is no stranger to change in Australia's vocational education sector. With a distinguished career at the most senior level of Victoria's TAFE market since 2001, he has witnessed the constant evolution of the sector, including the rise of digital technologies and the recent impact of Covid-19.
He's also a catalyst for change as Executive Director - Student Journey Transformation at Bendigo Kangan Institute. Under the leadership of CEO Sally Curtain, the TAFE is undergoing a transformation of its systems, people and processes, that will bring in a new era of experience for its students.
His career has left him convinced of one thing. The change we're seeing now isn't about to stop.
"What we've always had to realise, including through our own transformation project, is that the world always moves ahead. The customer expectations of 2022 are never going to be the customer expectations of 2023. We will always be called on to be improving as things continue changing."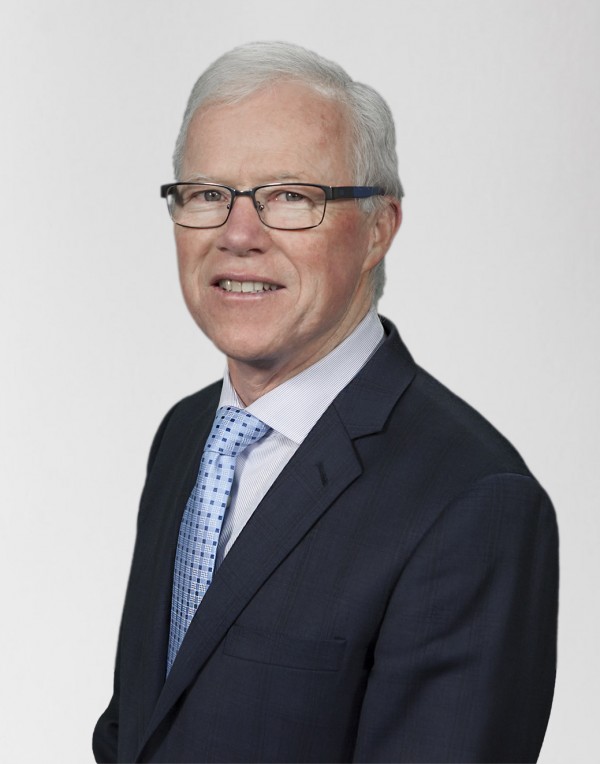 The impetus for change at Bendigo Kangan Institute
Bendigo Kangan Institute (BKI) is one of Victoria's leading TAFE institutions. Combining Bendigo TAFE and Kangan Institute since 2014, its vision is to be a leading, nationally recognised educator and trainer that empowers both people and industry with the skills to create a brighter future.
This is a complex, multi-stream mission for BKI. It encompasses a diverse set of strategic goals like making students a central focus and building innovative training practices and campuses, as well as multiple activity streams like digitally enabling its operations and becoming financially sustainable.
This is why BKI needed to elevate its student journey. Following the combination of its two constituent TAFEs in 2014, BKI found its operations were not as optimal as they could be, and that it was struggling with some foundational requirements like reporting into Government.
Part of this was a process problem, and part of it was its how it utilised people. The backbone of the problem was systems, and particularly, its Student Management System. Having implemented an SMS during the TAFE merger, after a few years, BKI found the system was not fit for its future.
"We've always had as part of our vision that we wanted to be renowned as a leading training and teaching provider in VET. We wanted to be a place that both students and industry would be attracted to come to fulfill their learning and training needs into the future," Phill explains.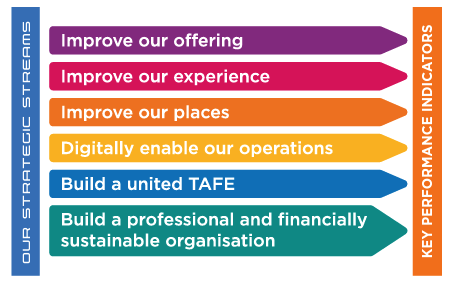 In contrast, the legacy SMS and processes were creating a semi-automated operation with a lot of manual interventions, as well as add-ons and integrations like spreadsheets. It was a 'disconnected' end-to-end journey for student data, from commencement through to reporting to Government.
"We were creaking and groaning in a lot of places," Phill says. This was resulting in an outdated student experience. In a world where students were used to booking airline tickets at a click of a button, asking them to come into campus to enrol was no longer a competitive proposition.
"The reality was customer expectations were moving students to expect a lot more dynamic, more online more digital system where they didn't necessarily need to be in physical attendance for enrolment, delivery and certification – they could do some of that a bit more remotely.
"Likewise for our industry and business partners, it was becoming difficult for them to navigate the system and understand the progress of their individual students and apprentices, which could have had the effect of informing them and helping to make their businesses become more productive."
BKI wanted to make possible a more positive vision. "The mantra we use is 'KanBe'. We want to be the best we 'KanBe' for students, putting them at the heart of what we do, and the best we KanBe for staff, because without them we're just a collection of campuses, infrastructure and information. We also wanted to be the best we KanBe for industry, because that's who we service."
The search for a new Student Management System
BKI had an inkling where its search for a new Student Management System might end up. With past experience and knowledge of the SMS market, the project team understood that many systems on offer in the market had been developed for universities then retrofitted for the TAFEs.
"In our minds square pegs weren't fitting into round holes," Phill says.
ReadyTech and one or two others were VET-specific. For example, ReadyTech already serviced over 1000 private RTOs. "We knew ReadyTech didn't have a TAFE at the time, but VET experience was important, because the VET environment is quite different to the university environment."
This is one of the main reasons why it selected ReadyTech's JR Plus SMS. "We weren't blinkered in our approach because ReadyTech mainly serviced the private RTO market; we don't think private is bad and public is good, like you hear sometimes; our view is we can learn from anybody."
"We've always had as part of our vision that we wanted to be renowned as a leading training and teaching provider in VET. We wanted to be a place that both students and industry would be attracted to come to fulfill their learning and training needs."
Phill Murphy, Executive Director - Student Journey Transformation, Bendigo Kangan Institute.
BKI was also impressed by ReadyTech's focus on its customers. "Our opinion – which has been borne out by experience – is that this was a customer-focused company. We thought that they were more customer focused, and would be engaged as a vendor all through the journey," he said.
"Because the product needed to be enhanced for TAFE, it was critical for us to develop a relationship over time and stay together on that journey. ReadyTech was interested in the future; we saw their skin was as much in the game as ours, and we had a future going forward in the relationship."
Implementation, change, and BKI's ever-present North Star
Together, BKI and ReadyTech have now partnered through three years of a four-year Student Journey Transformation Program. This has now included a number of staged implementations to date, which have particularly advanced its enrolment process and student experience.
For example, its new digital 'Apply to Enrol' process, through an integration with JR Plus, has already improved student conversions from about 8% to 30%. BKI has also connected its website to its product catalogue, removing previous discrepancies to create a 'single source of truth'.
BKI is due to go live for new enrolments in September 2022, which will bring it online for managing the entire student journey from January 2023. Phill says it will be 'transformative' for the student experience at BKI, which will position the TAFE to be more relevant into the future.

One of the biggest challenges faced during such a long project is the inevitability of change. "The project was approved to start in January 2020, when Covid-19 had just hit. So there's a lot of things that challenge you. Your view in January 2020 is not the same view as in January 2022.
Phill says there have been further changes to its processes - many of which were accelerated by Covid-19 - as well as changes to things like Government compliance, as well as to its staffing.
"We've had to go agile, responsive and understand our dependencies over that time. For example, we're implementing a new website, so the website we originally designed for will be slightly different to the one we've got. There is a whole lot of challenges because our world just isn't static."
To help cope with complexity and change, BKI has a centralised project management office called North Star. It uses this to overlay the paths of critical projects (short and tactical as well as longer term), to review things like timings and the dependences between each of them.
"It's about maintaining the program and continuing to make it valid throughout that extended timeframe; the challenge is staying on top while other systems being changed around us. "
Expanding BKI's future outlook with technology
"We see the implementation of JR Plus as part of our Student Journey Transformation as a game-changer for us. When complete, we'll have transformed our operations from a semi-automated, highly manual process, to a contemporary one fit for the future of education," Phill says.
He singles out improvements in the student experience. "There will be a new open, welcoming entry point. Students can start their application to enrol in a more dynamic, student-centred way; before it was pretty much ring in, come into our place, and then we'll take you through a journey.
"That will be quite transformative for students, and in our view change our marketplace from a local to a larger marketplace." BKI also expects to transform everything from data management, data accuracy and data analytics, to the staff experience and the student certification process.
"Improvements to the whole student experience through our SMS, when combined with the LMS, a qualifications system, and a number of others, will mean we have a contemporary approach to the student journey, leaving behind the old approach that sometimes bedevils people's view of TAFE."
Why is that so important? Phill says it's all about continuing to remain relevant into the future.
"The challenge for us all the time is to stay relevant. To stay connected to the industry, to our students and to our major shareholders. For us, this will help facilitate that," Phill explains. "The reality is you now need to be more outward facing in a digital sense; through the JR Plus student portals, the staff portals and the employer portals, we will be able to do that. In our view it will make us more competitive in the marketplace. And for us the marketplace isn't just other TAFEs; it's a lot of different providers, so it changes our outlook for the future."
Ready for the future of TAFE in Australia
There's a positive future for TAFEs and VET, Phill argues. But TAFEs will need to work for it.
"TAFE has a vibrant future – but it needs to be vibrant itself. That's not something that can be legislated. TAFE needs to be something that attracts people naturally, because it's the best place to do a program, it's the place you're looked after, it's the place employers want apprentices to go because they will get the skills and knowledge required for success in their industry today.
"Future relevance is not an assumption you can make. And the nature of large organisations like TAFEs is it can be very difficult to turn them, to get them to face a new wind and a new era. What our transformation hopefully will have done is make us more amenable to that, and solidified our understanding that this is what is required from us just to be around, just to survive."
Want to find out more about how ReadyTech supports TAFEs with next generation student management technology? Click here.
You may also be interested in